Get Me to School on Time - jet-powered school bus hits 367 MPH
Keeping the Faith - judge rejects demand to censor Christian prayer
The Sting - Tampa man stung over 500 times by Africanized bees

On this day in history: August 9, 1960 - Harvard professor Timothy Leary consumes seven Psilocybe caerulescens mushrooms in Cuernavaca, Mexico. Five hours later, the self-described atheist experiences a "fullblown conversion experience" next to a swimming pool. It is Leary's first drug trip.

Born on this day in history: August 9, 1963 - Whitney Houston (1963 - ) Born in Newark, New Jersey, the daughter of gospel singer Cissy Houston, singer and actress Whitney Houston began as a back-up singer. In 1988, she broke pop chart records with seven consecutive No. 1 hits, overtaking The Beatles and The Bee Gees. Her films include The Bodyguard (1992) and The Preacher's Wife (1996)

Scripture of the Day: Are not five sparrows sold for two pennies? Yet not one of them is forgotten by God. Indeed, the very hairs of your head are all numbered. Don't be afraid; you are worth more than many sparrows. — Luke 12:6-7

Video of the Day: Dodge Charger "We Make Getaway Cars" Commercial - submitted by Darin


Imagine my surprise when I encountered this scene at Walmart while journeying to my office this morning! Click to enlarge.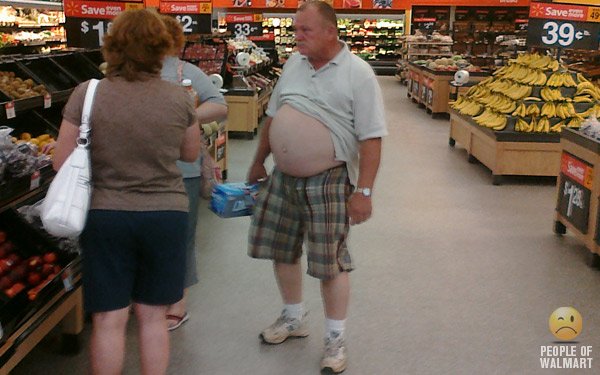 Technology News
Apple loses SVP Mark Papermaster: Is the antenna to blame?
Apple told to post notice about overheating Nanos
Yahoo launches "infinite browse" for news stories