International Chicken Wing Day - Today is International Chicken Wing Day!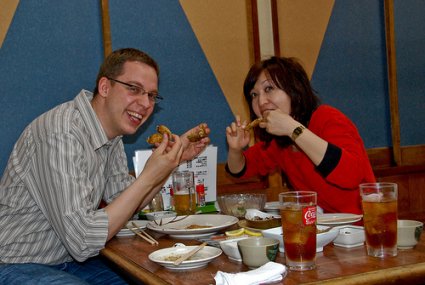 A Buffalo wing, Buffalo chicken wing, hot wing, or wing, in the cuisine of the United States, is a chicken wing section (wingette or drumette) that is generally deep-fried, unbreaded, and coated in vinegar-based cayenne pepper hot sauce and butter in the chicken.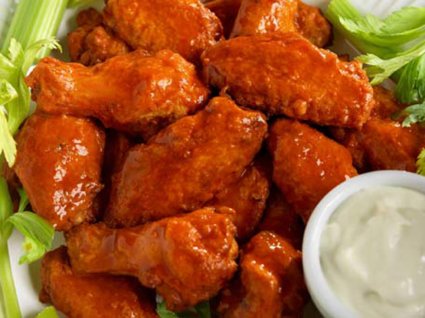 They are traditionally served hot, along with celery sticks and/or carrot sticks with blue cheese dressing for dipping.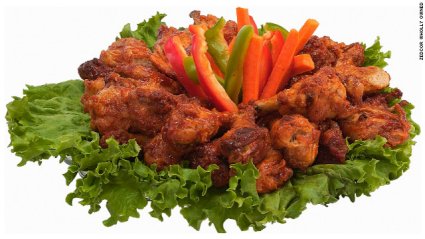 Chicken wings are a favorite food not only in America, but worldwide. "Buffalo wings" are particularly popular in the U.S., with variations in flavor and recipe limited only by the imagination. These wings are available in numerous restaurant chains and make appearances at barbecues, buffets, and even competitive-eating events.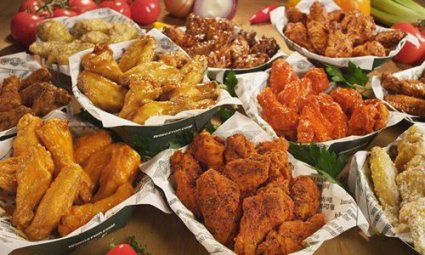 There are several different claims about how Buffalo wings were created. One of the more prevalent claims is that Buffalo wings were first prepared at the Anchor Bar in Buffalo, New York, by Teressa Bellissimo. She and her husband, Frank, owned the bar. Several versions of the story have been circulated by the Bellissimo family and others:

Upon the unannounced, late-night arrival of their son, Dominic, with several of his friends from college, Teressa needed a fast and easy snack to present to her hungry guests. It was then that she came up with the idea of deep frying chicken wings (normally thrown away or reserved for stock) and tossing them in cayenne hot sauce.

Dominic Bellissimo (Frank and Teressa's son) told The New Yorker reporter Calvin Trillin in 1980: "It was Friday night in the bar, and since people were buying a lot of drinks, I wanted to do something nice for them at midnight when the mostly Catholic patrons would be able to eat meat again." He stated that it was his mother, Teressa, who came up with the idea of chicken wings.

There was mis-delivery of wings instead of backs and necks for making the bar's spaghetti sauce. Faced with this unexpected resource, Frank Bellissimo says that he asked Teressa to do something with them.

In the News - They walk among us!