Food - I fell ill Friday afternoon. While not fully recovered, I am considerably better today and expect to be completely well soon—the result of Laura's care of me during my period of illness.

For several days, I slept little at night and maintained a languid state during the day. I had no appetite and ate little until yesterday—at which time Laura produced such a feast that a great lust for food was awakened within me.

Laura placed an excellent dry-rub on a nice tri-tip.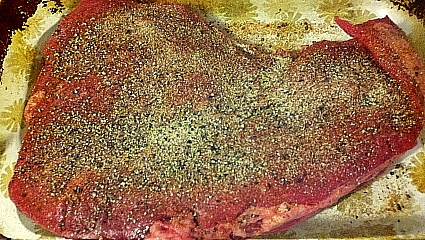 She washed a quantity of little neck clams and placed them in a bamboo steamer.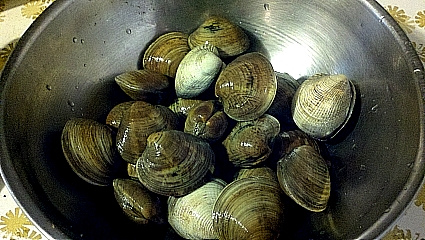 She steamed the clams perfectly and served them with a dipping sauce made of extra-virgin garlic-infused olive oil, Pappy's Seasoning, butter, and basil. This was a wonderful appetizer.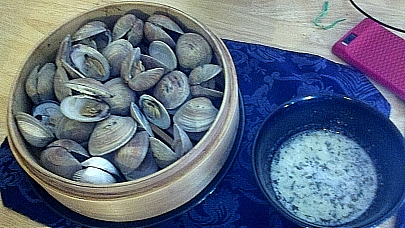 She grilled the tri-tip perfectly—seared and crunchy on the outside and rare in the center.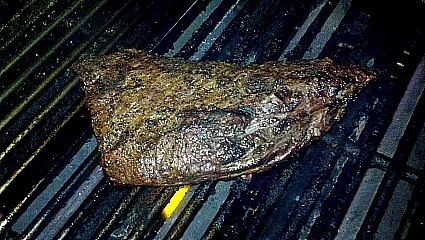 At the table, I used wasabi as a condiment for the tri-tip. Laura used teriyaki sauce.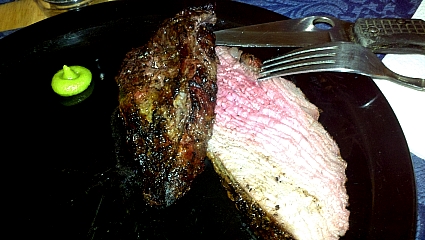 Laura baked some Ore-Ida Fast Food Fries to complete the delicious meal.