The Weather - All weather reports indicate that it is raining here. Actually,the sun is shining, and it is 60°!

As proof, I submit this image from my Web cam!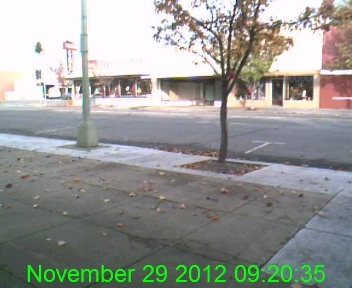 In order to ensure my Web cam was not displaying an image from a parallel universe and was, in fact, accurately displaying the current weather conditions outside my office, I walked through my front door and onto the sidewalk. It was dry and warm. I saw no rain.

Turkey Soup - We enjoyed some of the turkey soup we made last weekend for dinner last evening. It was wonderful. A quantity followed Laura this morning. A quantity followed me to my office this morning. We shall enjoy it for lunch!

Verizon - A gentleman brought a netbook to my office this morning. He said he was having problems accessing the Internet. I booted it and determined that it was most likely suffering an infestation. I tried unsuccessfully to access several sites that would have provided anti-virus/anti-malware tools.

I asked him whether he had been provided with Windows media. He said he had not. I asked him where he bought it. He said he had purchased it at the Verizon store in Red Bluff—a neighboring city approximately 20 miles north of here. I suggested that he take it to the Verizon store here. He said he had been there, and they sent him here!

Hmmmmmm.

A Lesson in Irony The Food Stamp Program, administered by the U.S. Department of Agriculture, is proud to be distributing this year the greatest amount of free Meals and Food Stamps ever, to 46 million people.

Meanwhile, the National Park Service, administered by the U.S. Department of the Interior, asks us "Please Do Not Feed the Animals." Their stated reason for the policy is because "The animals will grow dependent on handouts and will not learn to take care of themselves."

What became of the sun?????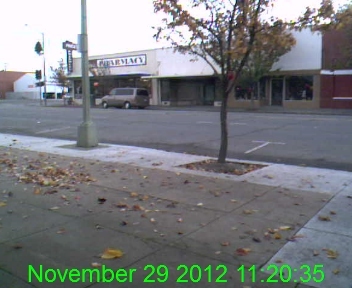 Here comes the rain! Saturday is our annual Corning Hometown Christmas. I certainly hope the weather improves significantly by then!