Thanksgiving Laura and I were chattering Monday evening concerning various subjects. The conversation turned to Thanksgiving dinner.

We decided we would produce a festive Thanksgiving dinner for the two of us and our twin male Maine Coon cats—Zeus (my cat - red collar) and Thor (Laura's cat - blue collar). Since the dinner party would be so exclusive, we further agreed that we were bound by no conscripture nor regulatory entity concerning the specifics of our Thanksgiving dinner. We could, then, cook and serve whatever dishes we deemed suitable. Laura further professed that we need not, in point of fact, hold our Thanksgiving dinner on Thursday—albeit that is the day set aside for the formal observance of Thanksgiving. We determined, therefore, that we would have our Thanksgiving dinner on Friday. Neither of us will be working on Friday, and Friday just seems more festive.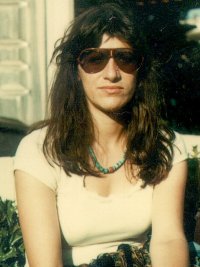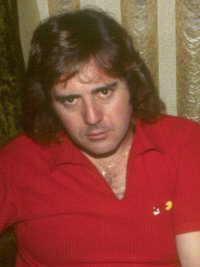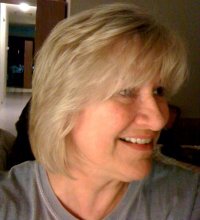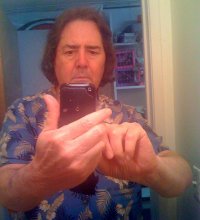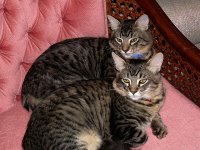 Laura shopped Sunday and bought everything needed for Thanksgiving dinner. She shopped wisely and was able to get a special of only $ .59 a pound for a beautiful 12.9-pound Norbest turkey.

In addition to the turkey, we shall have my famous stuffing (see the recipe at the end of this blog post!), cranberry sauce with whole cranberries, mashed red potatoes, steamed Brussels sprouts, turkey gravy, pumpkin pie, and champagne.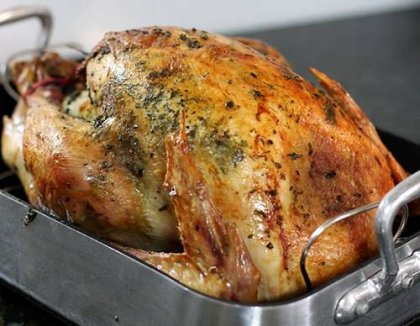 David's Famous Stuffing - Cut a loaf of sourdough bread into 1/2-inch cubes. Spread evenly on a large baking sheet and bake in conventional oven for 30 minutes at 325 degrees or until crisp and brown. Set aside. Cook one pound of hot Italian sausage on medium heat in large sauté pan, stirring often. Add one large white onion, chopped; two large Jalapeño peppers, diced; four medium red, yellow, purple, and green bell peppers, chopped; two medium habanero peppers, finely chopped; four large celery stalks, chopped; 12 medium white mushrooms, sliced; 1 package of baby spinach; and 10 heads of garlic, peeled and minced. Season to taste with poultry seasoning, sage, rosemary, thyme, paprika, red pepper flakes, ground black pepper, and ground cumin. Cook for 30 minutes or until sausage and ingredients are thoroughly cooked, stirring each 15 minutes. Place toasted sourdough cubes into large stainless-steel mixing bowl. Add sausage mixture and one 12-ounce can of chicken stock. Mix thoroughly. Pour into Pyrex baking dish and bake at 325 degrees in conventional oven for 30 minutes or until top is crispy and firm.