That Explains It! - scientists find "liberal gene"
Boo! - "moss man" burglary suspect claims Halloween mix-up
Stupid Criminals - teen holds up convenience store with bottle of salad dressing

On this day in history: October 28, 1922 - Fascist dictator Benito Mussolini seizes power in Italy, with the assistance of the Catholic Church. Pope Pius XI declared "Mussolini is a man sent by divine providence." In return for this endorsement, the silly dictator signs the Lateran treaty, restoring papal sovereignty over the Vatican.

| | |
| --- | --- |
| Born on this day in history: October 28, 1955 - Bill Gates (1955 - ) Born in Seattle, Washington, computer engineer and entrepreneur Bill Gates dropped out of Harvard in 1975 to write computer programs. In 1977, he co-founded Microsoft. By the late 1990s, he had become the wealthiest man in America. In June 2008, Gates officially retired to devote his time to his charitable foundation's projects. | |
Scripture of the Day:
All men are like grass, and all their glory is like the flowers of the field; the grass withers and the flowers fall, but the word of the Lord stands forever. — 1 Peter 1:24-25
Video of the Day:
"Call Me Senator" - from David Zuker
Imagine my surprise when I encountered this scene at Walmart while journeying to my office this morning! Click to enlarge.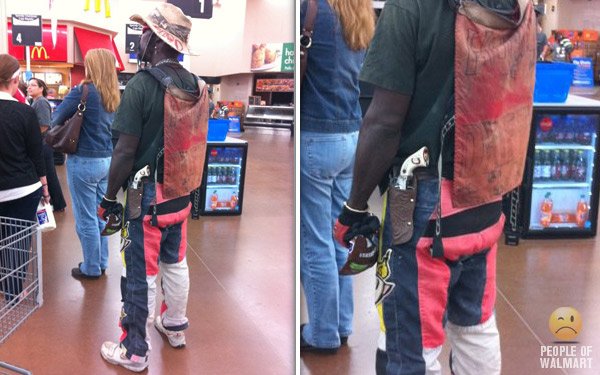 Technology News
Android takes first place in PC World's Top 100 Tech Products of 2010
Chinese computer trumps US One as world's fastest
MySpace overhauls site, focuses on entertainment