Stupid Criminals - thieves leave trail of snack wrappers
Controlling the Substances - new poll shows California tilting against legalized marijuana
Take a Bite out of Crime - man sinks teeth into police dog

On this day in history: October 8, 1871 - Catherine O'Leary's cow starts the Chicago Fire, killing 250 and destroying 17,000 buildings. Bad cow.

Born on this day in history: October 8, 1970 - Matt Damon (1970 - ) Born in Cambridge, Massachusetts, actor Matt Damon was studying English at Harvard, but left early to pursue a career in acting. He went on to star in Good Will Hunting (1997), a film he wrote in partnership with co-star Ben Affleck. Later films include Saving Private Ryan (1998), The Talented Mr Ripley (1999), and The Bourne Identity (2002)

Scripture of the Day: "I, even I, am the Lord, and apart from me there is no savior. I have revealed and saved and proclaimed—I, and not some foreign God among you. You are my witnesses," declares the Lord, "that I am God." — Isaiah 43:11-12

Video of the Day: Monkey Taunts Tigers - submitted by Darin

Imagine my surprise when I encountered this scene at Walmart while journeying to my office this morning! Click to enlarge.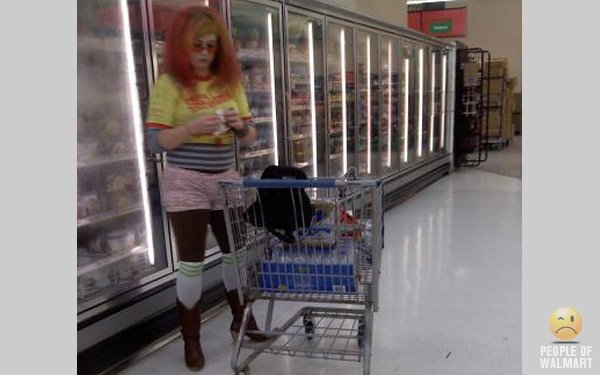 Technology News
Mozilla releases Firefox 4 beta for Android
Is preserving privacy online technically impossible?
Microsoft Security Essentials now available as free download for small businesses
Microsoft to patch 49 vulnerabilities next week