Licensed to Drive - man crashes into DMV after passing driver's test
They're NOT Here! - kids behind UFO sightings over Manhattan
Kitchen Bouquet - D.C. superior court judge shuts down burger joint because of smell

On this day in history: October 15, 1917 - Dutch spy H21, also known as Mata Hari, is executed in Paris by a 12-man firing squad. The dancer, born Margaretha Geertruida Zelle, had slept with a number of high-ranking military officers from around the world and passed secrets along to the German high command.

| | |
| --- | --- |
| Born on this day in history: October 15, 1945 - Penny Marshall (1945 - ) Born in New York City, actress and director Penny Marshall played Jack Klugman's secretary on the sitcom "The Odd Couple" (1970-75). She became a TV star in 1976 as Laverne DeFazio on "Laverne & Shirley" (1977-1983), and then one of Hollywood's most bankable directors after directing Big (1988) and A League Of Their Own (1991). | |
Scripture of the Day:
How great you are, O Sovereign Lord! There is no one like you, and there is no God but you, as we have heard with our own ears. — 2 Samuel 7:22
Video of the Day:
iPhone Commercial Parody - submitted by Amber
Imagine my surprise when I encountered this scene at
Walmart while journeying to my office this morning! Click to enlarge.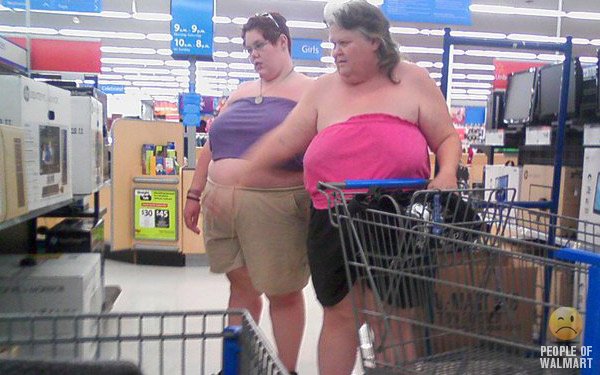 Technology News
Yahoo acknowledges, apologizes for Yahoo.com outage
Teens sending 3,339 textss monthly, study says
Netgear-branded Roku box now available