ESL - Serbian boy awakens speaking English
Brave New Schools - teachers fired for flirting with students on Facebook
Stupid Criminals - man arrested but thanks cops for finding long-lost bong

On this day in history: October 19, 1982 - Maverick carmaker John DeLorean is arrested in Los Angeles with $24M worth of cocaine in his suitcase. The case is later thrown out of court when a judge rules that the FBI sting operation constituted entrapment.

| | |
| --- | --- |
| Born on this day in history: October 19, 1962 - Evander Holyfield (1962 - ) Born in Atmore, Alabama, American boxer Evander Holyfield won the National Golden Gloves Championship in 1984 as an amateur, and made the Olympic Boxing Team the same year. He then became the only professional fighter to win the heavyweight championship four separate times. In 1990, he became Heavyweight Champion of the World. | |
Scripture of the Day:
Delight yourself in the Lord and he will give you the desires of your heart. — Psalm 37:4
Video of the Day:
PanoPlanet Live Wallpaper for Android
Imagine my surprise when I encountered this scene at Walmart while journeying to my office this morning! Click to enlarge.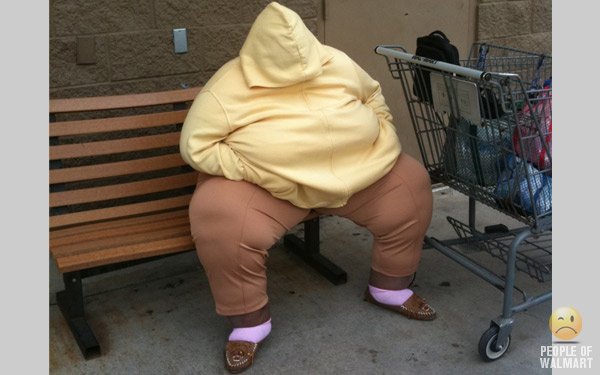 Technology News
Microsoft issues warning about increased Java attacks
Congress asks Facebook for answers about app privacy
MIcrosoft unveils 17 Kinect-enabled Xbox games