Somebody's Watching You - tracking devices used in ID tags in Huston schools
California Schemin' - Facebook founder gives $100,000 to pot campaign
Road Trip - Google cars drive themselves in traffic

On this day in history: October 11, 1952 - Referee Francis DeReus halts the college football match between Wesleyan and Dubuque because of the profanity spewing from Dubuque's coach, Maco Mercer.

Born on this day in history: October 11, 1884 - Eleanor Roosevelt (1884 - 1962) Born in New York City, Eleanor Roosevelt changed the role of the first lady when her husband became president in 1933. Not content to stay in the background, Eleanor spoke out for human rights, women's issues, and children's causes. In 1945, she became a U. N. General Assembly delegate, and was also chair of the U.N. Human Rights Commission.

Scripture of the Day: Trust in him at all times, O people; pour out your hearts to him, for God is our refuge. — Psalm 62:8

Video of the Day: Re-elect Mayor Gary Strack Fundraiser - September 30, 2010 - captured by Laura - produced by David

Imagine my surprise when I encountered this scene at Walmart while journeying to my office this morning! Click to enlarge.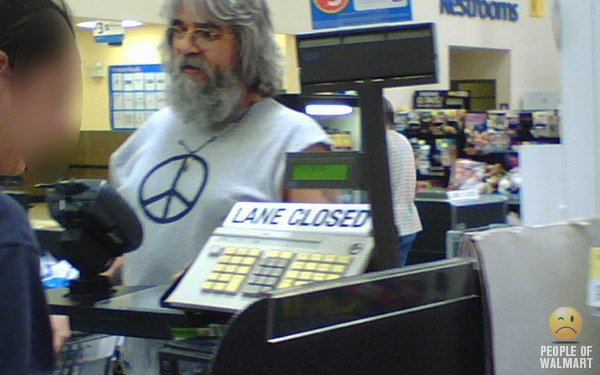 Technology News
Video: Google self-driving cars in action!
Adobe Air comes to Android
Microsoft launches Windows Phone 7—9 models out in November