School Daze - Detroit prosecutor proposes jail for parents who skip kids' school conferences
DOH! - Vatican declares Simpsons "are true Catholics"
Animal Kingdom - Black bear burglarizes Lake County home, steals pork roast

On this day in history: October 20, 1977 - En route to a gig at Louisiana State University, Lynyrd Skynyrd band members Ronnie Van Zandt and Steve Gaines are killed when their private plane runs out of fuel and crashes into a swamp in Gillsburg, Mississippi

| | | |
| --- | --- | --- |
| Born on this day in history: October 20, 1882 - Bela Lugosi (1882 - 1956) Hungarian-born film actor Bela Lugosi became famous for his sinister portrayal of vampire Count Dracula in several Dracula films. After the success of his portrayal, Lugosi went on to star in horror films such as Murders in the Rue Morgue, The Raven, and Son of Frankenstein. At his death, Lugosi was buried wearing his Dracula stage costume. | | |
Scripture of the Day:
- Restore to me the joy of your salvation and grant me a willing spirit, to sustain me. — Psalm 51:12
Video of the Day:
Off-Road Madness - submitted by Darin
Imagine my surprise when I encountered this scene at Walmart while journeying to my office this morning! Click to enlarge.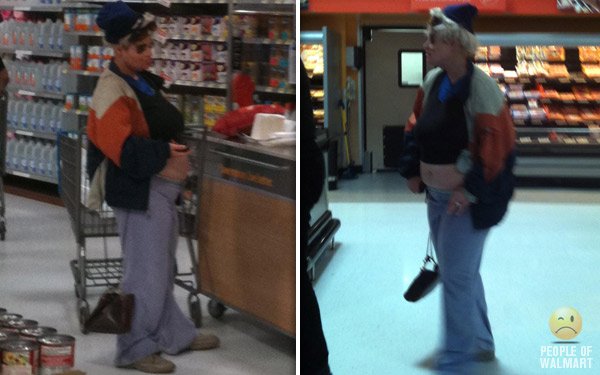 Technology News
Google releases new stable version of Chrome 7
Virus fighting: An international sport
Google ditches all Street View Wi-Fi scanning