Arf! - man sees alligator drag dog away
Animal Kingdom - drug-sniffing dogs are now for hire
I Feel the Earth Move - rare earthquake in Sacramento-San Joaquin Delta puzzles experts

On this day in history: October 27, 1964 - In a private ceremony, Sonny and Cher marry each other by exchanging rings in a Tijuana motel bathroom. Five years later, with a baby on the way, they get married for real.

| | |
| --- | --- |
| Born on this day in history: October 27, 1939 - John Cleese (1939 - ) While British comedian John Cleese was still a law student, he landed a comedy-writing job for BBC radio. In 1969, Cleese and several friends created the Monty Python sketch team, which became a TV and stage phenomenon. After the group disbanded, Cleese continued to perform in films such as A Fish Called Wanda (1988) and Shrek 2 (2004). | |
Scripture of the Day:
The word of God is living and active. Sharper than any double-edged sword, it penetrates even to dividing soul and spirit, joints and marrow; it judges the thoughts and attitudes of the heart. — Hebrews 4:12
Video of the Day:
Ronald Reagan Talks about Democrat Accomplishments
Imagine my surprise when I encountered this scene at Walmart while journeying to my office this morning! Click to enlarge.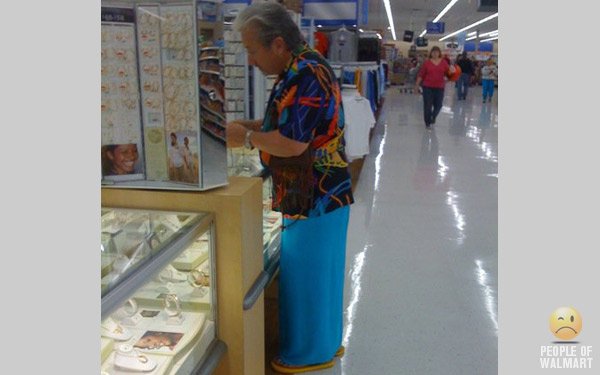 Technology News
Barnes and Nobel launches Android-based Nook Color
Report: iPhone iOS 4.1 glitch allows access to locked phones
Five ways the Nook could beat the Kindle