SETI up and Take Notice - strange signal comes from alien planet, scientist says
Weapons of Choice - bank encourages armed customers
Heat of the Moment - US physics professor: 'Global warming is the greatest and most successful pseudoscientific fraud I have seen in my long life'

On this day in history: October 12, 1969 - Police capture Charles Manson at Barker Ranch, inside Death Valley National Park. Charlie is arrested for arson, after burning a maintenance vehicle blocking his favorite dune buggy route. One of his followers, Susan Atkins, is arrested the following day and spills the beans about the Tate/LaBianca murderers. Manson has not left prison since.

Born on this day in history: October 12, 1968 - Hugh Jackman (1968 - Australian actor Hugh Jackman got his first taste of professional acting on the Melbourne stage. He soon entered the international film scene, and is perhaps best known for playing Wolverine in X-Men (2000), which spawned a film franchise. In 2008, he entered the ranks of A-list heartthrobs when he was named "Sexiest Man Alive" by People magazine.

Scripture of the Day: Trust in the Lord with all your heart and lean not on your own understanding; in all your ways acknowledge him, and he will make your paths straight. — Proverbs 3:5-6

Video of the Day: Viper twin turbo 1900 hp 7.99 1/4 mile - submitted by Darin

Imagine my surprise when I encountered this scene at Walmart while journeying to my office this morning! Click to enlarge.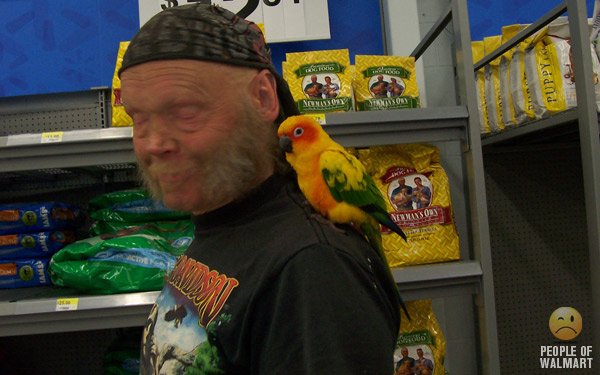 Technology News
New Windows Phone 7: Everything you need to know
PA school district settles webcam spying case for $610K
Sex offender tracking system crashes after data overload