The Final Frontier - NASA plans to send astronauts to Mars and leave them there forever
Life with Big Brother - Baltimore hands out first trans-fat citation
Surf's Up! - Internet reception reaches summit of Mount Everest

On this day in history: October 29, 1994 - Armed with a semi-automatic rifle, Colorado upholsterer Francisco Duran fires 27 shots at the White House from the sidewalk on Pennsylvania Ave. Because he opted for Chinese-made SKS rifle, few of Duran's shots come anywhere near the building. Nevertheless, he receives a life sentence for attempting to assassinate President Clinton.

| | |
| --- | --- |
| Born on this day in history: October 29, 1971 - Winona Ryder (1971 - ) Born in Winona, Michigan, actress Winona Ryder made her film debut in Lucas (1986), and went on to starring roles in such films as Little Women (1995) and Girl, Interrupted (1999). | |
Scripture of the Day:
I urge you, brothers, in view of God's mercy, to offer your bodies as living sacrifices, holy and pleasing to God—this is your spiritual act of worship. — Romans 12:1
Video of the Day:
Humorous Milwaukee Tool Commercial - submitted by Darin
Imagine my surprise when I encountered this scene at Walmart while journeying to my office this morning! Click to enlarge.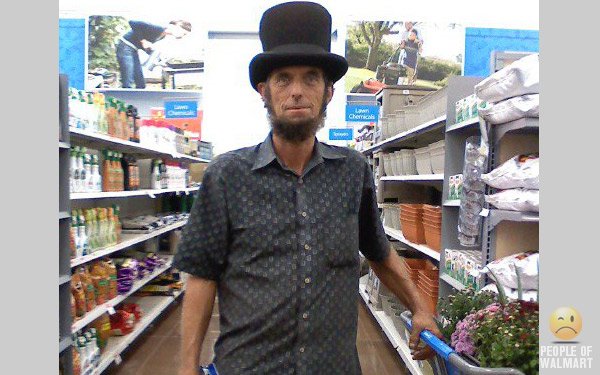 Technology News
Adobe issues Shockwave patch
"Anonymous" plans DDoS attack on RIAA today
Adobe says 0-Day attacks hit Flash via Acrobat, Reader