His Chosen People - Vatican synod ends with criticism of Israel, Bible
Arf! - man jailed for rescuing his dog from pound
For Sale by Owner - Google CEO, "Don't like Street View photographing your house? Move!"

On this day in history: October 25, 1991 - On the way back from a Huey Lewis concert, rock promoter Bill Graham is killed when his helicopter hits high-voltage power lines in Vallejo, California.

| | |
| --- | --- |
| Born on this day in history: October 25, 1881 - Pablo Picasso (1881 - 1973) Born in Málaga, Spain, artist Pablo Picasso is one of the greatest and most influential artists of the 20th century. His major creation is "Guernica," a Cubist expression of the horror of war. A great innovator, his vast body of work includes paintings, illustrations of classical texts, sculpture, ceramics, lithography, and film. | |
Scripture of the Day:
Speak to one another with psalms, hymns and spiritual songs. Sing and make music in your heart to the Lord, always giving thanks to God the Father for everything, in the name of our Lord Jesus Christ. — Ephesians 5:19-20
Video of the Day:
Ronald Reagan - Reagan-Mondale debate: There you
Imagine my surprise when I encountered this scene at Walmart while journeying to my office this morning! Click to enlarge.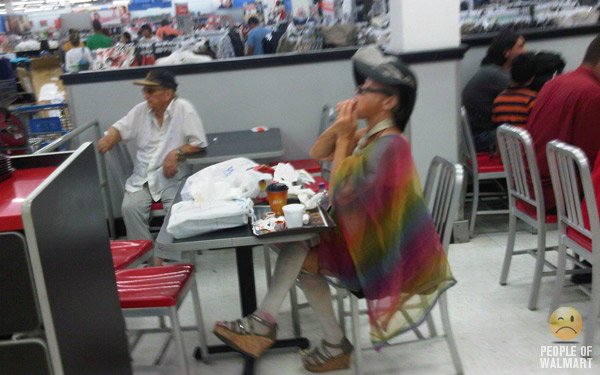 Technology News
Adobe announces digital publishing suite
Microsoft Kinect hits stores next week
12-year-old earns $3000 bug bounty from Mozilla