Stay Home - America's 25 most dangerous neighborhoods
Matters of Life and Death - abortion practitioner points gun at praying pro-life advocates in South Carolina
Dishonorable Mention - federal judge charged with buying drugs from stripper

On this day in history: October 5, 1994 - Predicting that the world would soon end in an environmental disaster, homeopath Luc Jouret and 52 others belonging to his Order of the Solar Temple commit mass suicide near Cheiry, Switzerland and Montreal, Canada.

Born on this day in history: October 5, 1958 - Bernie Mac (1958 - 2008) Born Bernard Jeffery McCollough in Chicago, Illinois, actor-comedian Bernie Mac joined the club circuit in 1977. After starring in Spike Lee's The Original Kings of Comedy (1997), he created a TV sitcom that won Emmy and Peabody awards. Mac also starred in Ocean's Eleven and Charlie's Angels: Full Throttle.

Scripture of the Day: Seek the Lord while he may be found; call on him while he is near. — Isaiah 55:6

Video of the Day: Urban Freestyler - submitted by Cindy

Imagine my surprise when I encountered this scene at Walmart while journeying to my office this morning! Click to enlarge.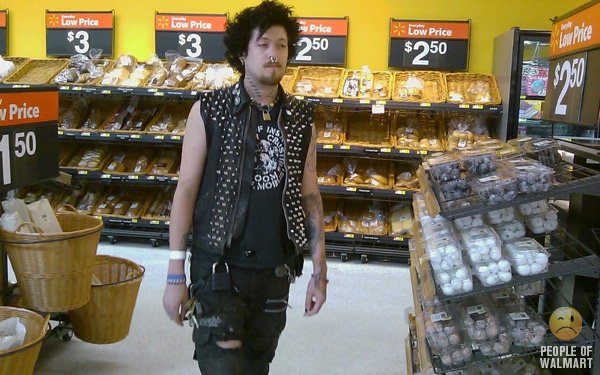 Technology News
Fake Apple iTunes receipts used as malware tool
Virgin Mobile launches no-contract Android phone
Nature's oddities: The strangest creatures on Earth