Hot Pants -Louisville man charged with theft after stuffing box of chicken wings down pants
Animal Kingdom - one third of "extinct" animals turn up again
Brave New Schools - elementary school to sell ad space on permission slips, school notices

On this day in history: October 1, 1987 - The Whittier Narrows earthquake hits Los Angeles, killing 7 and causing hundreds of millions in damage.

Born on this day in history: October 1, 1924 - Jimmy Carter (1924 - ) Born in Plains, Georgia, 39th U.S. President Jimmy Carter served in the navy, ran his family's peanut business, and was elected president in 1976. In 1979, he achieved historic agreements between Israel and Egypt. After U.S. hostages were seized in Iran, he lost the 1980 election to Ronald Reagan. Carter has since been active in social concerns, winning the 2002 Nobel Prize for Peace.

Scripture of the Day: Blessed are you when people insult you, persecute you and falsely say all kinds of evil against you because of me. Rejoice and be glad, because great is your reward in heaven, for in the same way they persecuted the prophets who were before you. — Matthew 5:11-12

Video of the Day: Police vs. Street Racer

Imagine my surprise when I encountered this scene at Walmart while journeying to my office this morning! Click to enlarge.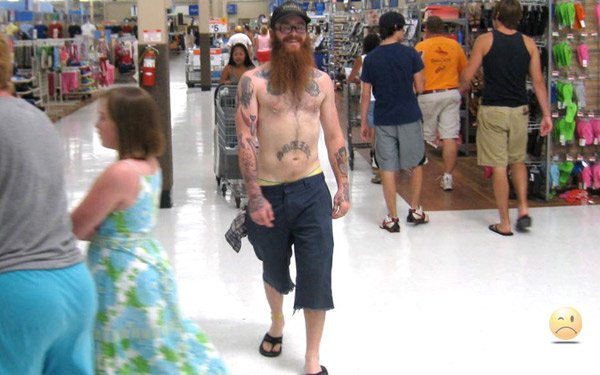 Technology News
Google promotes replacement for JPEG image format
Zeus Trojan attack: Defend yourself
Facebook improves photo uploads, sharing