Wash Day - man holds mother hostage because she won't iron his clothes
The Star Treatment - Switzerland won't extradite Polanski to U.S.
Who Are You? - fingerprints required at California skate park

On this day in history: July 12, 1843 - Mormon numero uno Joseph Smith discloses a divine revelation instructing his followers to take multiple wives, in what the LDS Church calls "plural marriage" but everyone else calls polygamy. The Mormons are ultimately forced to disclaim the practice in September 1890.

Born on this day in history: July 12, 1937 - Bill Cosby (1937 - ) Born in Philadelphia, Pennsylvania, comedian, writer and producer Bill Cosby began performing at New York's Gaslight Café in 1962. He was the first African-American actor to star in a weekly TV dramatic series, "I Spy" (1965-8), and later headlined "The Bill Cosby Show"
(1969-71). In 2003, Cosby was honored with the Bob Hope Humanitarian Award.

Scripture of the Day: Jesus answered, "It is written: 'Man does not live on bread alone, but on every word that comes from the mouth of God.'" — Matthew 4:4

Video of the Day: Dodge Challenger "Freedom" Commercial


Imagine my surprise when I encountered this scene at Walmart while journeying to my office this morning! Click to enlarge.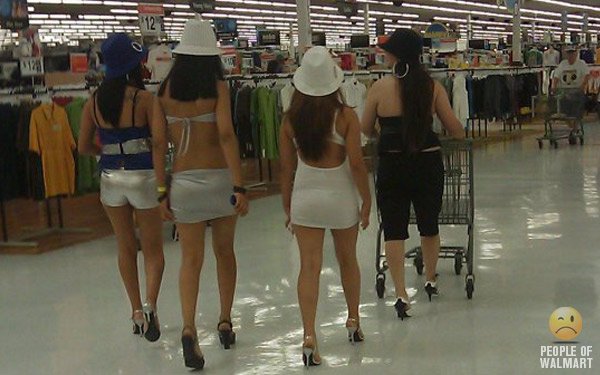 Technology News
Malfunctioning iPhone 4.0 burns user, USB charging cord
Apple/AT&T monopoly suit goes class action
How to use YouTube's video editor