They Drive Among Us - self-proclaimed witch told a traffic cop she was not subject to earthly laws as she was "a being from another world."
Lost Boy - 9-year-old boy forgotten at Chicago airport
The Sky Is Falling! - world-record hailstone in South Dakota—two pounds

On this day in history: July 28, 1957 - A C-124 transport plane carrying three nuclear weapons jettisons its precious cargo into the Atlantic, somewhere east of Delaware and New Jersey. The bombs are never recovered.

Born on this day in history: July 28, 1929 - Jacqueline Kennedy Onassis (1929 - 1994) Born Jacqueline Lee Bouvier, Jackie Onassis married John F. Kennedy in 1953. As first lady, she promoted the arts, history and high style. The couple had two children, Caroline and John. After Kennedy's death, she married Greek magnate Aristotle Onassis. In later years, Onassis lived quietly and worked in publishing.

Scripture of the Day: I press on toward the goal to win the prize for which God has called me heavenward in Christ Jesus. — Philippians 3:14

Video of the Day: Dodge Tomahawk - submitted by Darin


Imagine my surprise when I encountered this scene at Walmart while journeying to my office this morning! Click to enlarge.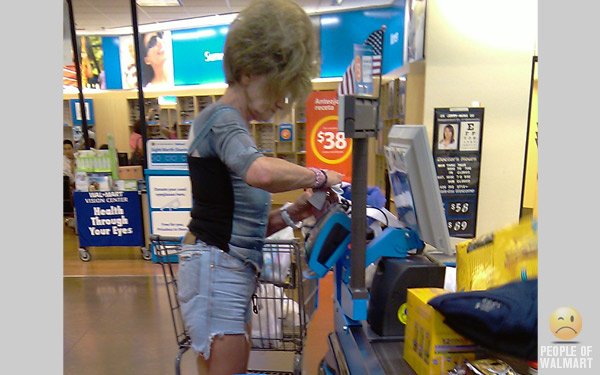 Technology News
Apple responds to iPhone jailbreaking decision
Fake Firefox update page pushes malware
Firefox 4 gets second beta release
Google Maps for Mobile 4.4 adds "Places icon to Android phones
Facebook launches safety page
A reality check on Jobs' 3G Network complaint

Wi-Fi Hot Spot with Motorola Droid X
Last evening, I rooted my Motorola Droid X. This allowed me to install several applications that require root access. The most notable of these is Wi-Fi Tether. This application allows the Droid X to act as a wireless Wi-Fi Hot Spot—allowing up to five laptops and other portable devices to connect to the Internet!

I configured Wi-Fi Hot Spot on my Droid X and connected to it with my HP laptop. The performance was impressive.