Fighting Back - homeowner shoots at fake FBI agents
Sir Have You Been Drinking? - drunk man rides crocodile, gets bitten
Stupid Criminals - man posts bail with counterfeit bills

On this day in history: July 15, 1997 - Fashion designer Gianni Versace is assassinated outside his Miami Beach home

Born on this day in history: July 15, 1961 - Forest Whitaker (1961 - ) After college quarterback Forest Whitaker was sidelined with an injury, he began studying opera and drama. His debut in Fast Times at Ridgemont High (1982) led to a series of critically acclaimed roles, including Platoon (1986) and Good Morning, Vietnam (1987). His performance in 2006's The Last King of Scotland earned Whitaker an Academy Award.

Scripture of the Day: Get rid of all moral filth and the evil that is so prevalent and humbly accept the word planted in you, which can save you. - James 1:21

Video of the Day: Tomorrow (NOW Today!) - Droid X Release - submitted by Admiral


Imagine my surprise when I encountered this scene at Walmart while journeying to my office this morning! Click to enlarge.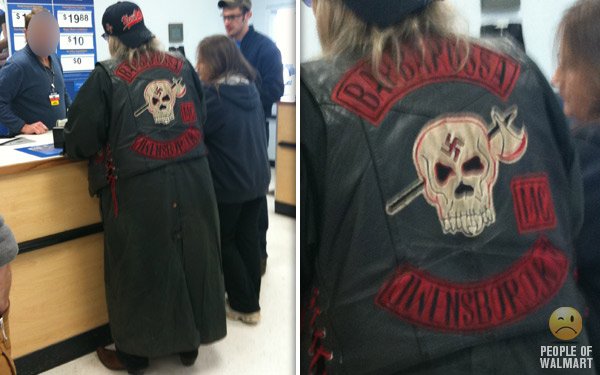 Technology News
Report: Apple holding friday press conference on iPhone 4
Apple's iOS 4.1 reportedly fixes iPhone signal indicators
Motorola Droid X now available on Verizon
What to do with passwords once you create them
Mozilla disables password-stealing Firefox add-on
Velocity Micro readies three Android tablets
Five great Firefox privacy add-ons

Motorola Droid X Released Today!
I received an email from Admiral this morning. He sent it while standing in line at Verizon, waiting to purchase a Motorola Droid X. He was first in line, and there were ten behind him. It was 7 AM.

Laura and I hold pre-orders 12 and 13 at Best Buy. Laura will journey there and acquire our phones today.

The wait is nearing its end!

YES!