Reunited - 108-year-old woman back together with 38-year-old husband after year-long separation
Weapons of Choice - judge rips sheriff for rejecting gun permit
Speeders - teen charged after crash of horse and buggy in chase

On this day in history: July 19, 1692 - Five Salem witches are hanged for the crime of witchcraft, based primarily on the accusations of little girls who were bewitched. Eventually, the village executes a total of 20 witches.

Born on this day in history: July 19, 1834 - Edgar Degas (1834 - 1917) Born in Paris, artist Edgar Degas was associated with the French Impressionists. He is famous for his mastery of drawing the human figure in motion. His works include "Dancer Lacing her Shoe" and "Jockeys in the Rain."

Scripture of the Day: [The Lord says] "Do not fear, for I am with you; do not be dismayed, for I am your God. I will strengthen you and help you; I will uphold you with my righteous right hand." — Isaiah 41:10

Video of the Day: White Dodge Challenger SRT8 - Return to Vanishing Point


Imagine my surprise when I encountered this scene at Walmart while journeying to my office this morning! Click to enlarge.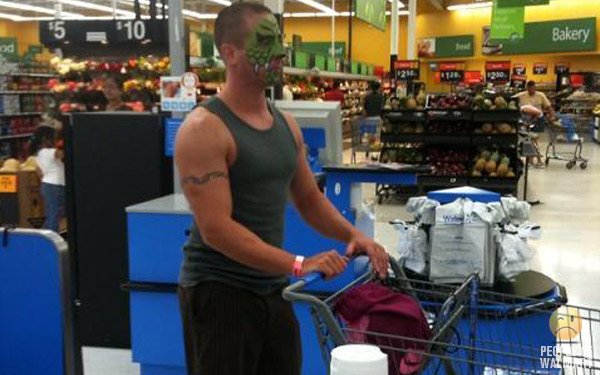 Technology News
Vintage Steve Jobs tackles iPhone 4 issues and the critics
Rivals hit back at Apple over iPhone 4 "death grip" claims
iPhone 4 refunds don't apply to AT&T contracts after 30 days
iPhone 4 defense prompts new debate
Subaru slaps in-car Wi-Fi into its 2011 Outback
Mystery shrouds closures of blog, forum platforms