Heat of the Moment - Prof: Carbon sequestration "as bad as nuclear waste"
Homeland Insecurity - FBI: Spies hid secret messages on public Web sites
Seasick - Mediterranean yacht trip leaves woman ill for nine years

On this day in history: July 1, 1996 - The body of Margeaux Hemingway is found in her Santa Monica, California apartment after the actress apparently overdosed on Phenobarbital.

Born on this day in history: July 1, 1961 - Princess Diana (1961 - 1997) Born at Sandringham, England, Lady Diana Spencer married Charles, the Prince of Wales in 1981, and had two sons, Prince William (1982) and Prince Harry (1984). The royal couple divorced in 1996. Interested in social concerns, Princess Diana ignited worldwide media attention. She died in a car accident in Paris.

Scripture of the Day: By the grace given me I say to everyone of you: Do not think of yourself more highly than you ought, but rather think of yourself with sober
judgment, in accordance with the measure of faith God has given you. - Romans 12:3

Video of the Day: PhotoSpeak Android App Review


Imagine my surprise when I encountered this scene at Walmart while journeying to my office this morning! Click to enlarge.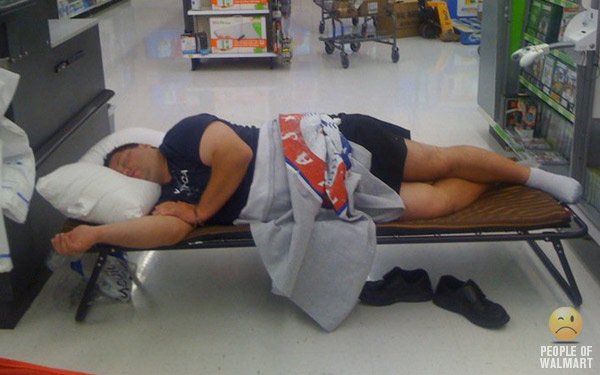 Technology News
iPhone 4 lawsuits pop up: let the games begin!
Dell accused of shipping desktops known to be faulty
Why Facebook privacy settings don't matter
YouTube declines to choose sides in HTML5, Flash debate
Experts: Android, iPhone security different but matched
Droid X ad hits iPhone 4 with antenna jibe
Mom rails at Google over Street View pic of naked toddler