Come and Get It! - woman gives away neighbor's stuff on Craigslist
Got Milk? - San Francisco bans sugary drinks on city property
Going to Pot - San Francisco sets guidelines for marijuana brownies

On this day in history: July 7, 1665 - King Charles II and his entourage flee London, a city suffering the ravages of the black plague. At this point, about 2,000 Londoners are dying weekly.

Born on this day in history: July 7, 1940 - Ringo Starr (1940 - ) Liverpool, England, drummer Ringo Starr became part of music history when he replaced Pete Best in the group The Beatles in 1962. After the group split in 1970, Starr produced solo albums such as Sentimental Journey (1970), Bad Boy (1978), and Liverpool 8 (2008). In 2010, Starr will be given his own star on the Hollywood Walk of Fame.

Scripture of the Day: As for God, his way is perfect; the word of the Lord is flawless. He is a shield for all who take refuge in him. - Psalm 18:30

Video of the Day: Motorola Droid X


Imagine my surprise when I encountered this scene at Walmart while journeying to my office this morning! Click to enlarge.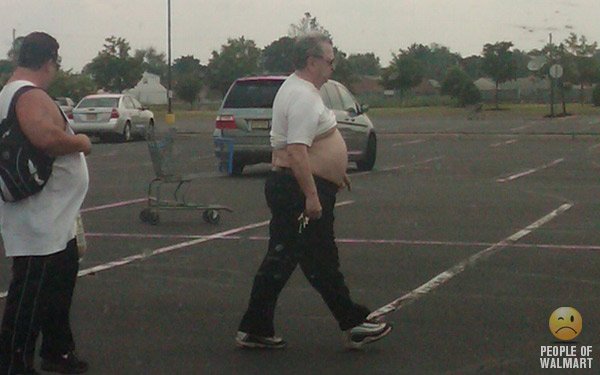 Technology News
Report: LG crafting Android tablet
bluetooth 4.0 spec adopted; testing can begin
Best Buy to offer wireless broadband
Netflix to stream some first-run movies
iPhone developer banned over fraudulent practices
Microsoft investigating new Windows flaw

Motorola Droid X Pre-orders
We have pre-orders for Motorola Droid X phones at Best Buy in Chico. The phones are due to arrive on the 15th of this month. I am very eager for their arrival!

Laura's New Dodge Challenger SE RS
Laura stopped at Chuck Patterson Auto World yesterday afternoon to obtain brochures for Dodge Challenger and Toyota Camry. She test-drove a Dodge Challenger SE RS. She declared that she had no desire to test-drive a Camry. Driving the Challenger convinced her that it was the car she desired.

It is a beautiful car. Laura took these photographs with her iPhone. I shall photograph this beautiful beast soon with my Nikon D3 and make the images available here.