A Time to Howl - thousands of teenagers going to school as werewolves
A Time to Read - four-year-olds to be fingerprinted to borrow books from library
A Bolt from the Blue - nine-year-old girl struck by lightning, survives without a scratch

On this day in history: June 1, 1967 - The Beatles officially release their new album, Sgt. Pepper's Lonely Hearts Club Band, in both mono and stereo versions.

Born on this day in history: June 1, 1926 - Marilyn Monroe (1926 - 1962) Once known as Norma Jean Baker in Los Angeles, move star and sex symbol Marilyn Monroe adopted her stage name in 1946 after signing with Twentieth Century Fox. She's best remembered for roles in Bus Stop, (1956) and Some Like It Hot (1959). Monroe died of a barbiturate overdose.

Scripture of the Day: I saw the Holy City, the new Jerusalem, coming down out of heaven from God, prepared as a bride, beautifully dressed for her husband. And I heard a loud voice from the throne saying, "Now the dwelling of God is with men, and he will live with them. They will be his people, and God himself will be with them and be their God. He will wipe every tear from their eyes. There will be no more death or mourning or crying or pain, for the old order of things has passed away." — Revelation 21:2-4

Video of the Day: The Product Tester: Open It


Imagine my surprise when I encountered this scene at Walmart while journeying to my office this morning! Click to enlarge.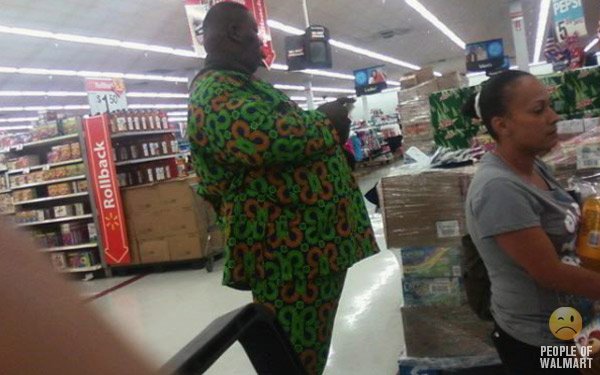 Technology News
Asus challenges Apple iPad with Eee Pad
Infected Chinese site leaves gamers vulnerable
Firefox for Windows starts 64-bit transition

The Eee Pad goes on sale in the first quarter of the 2011. It will run on Windows 7 OS and will be priced between $399 and $449, the Wall Street Journal reports. It runs on an Intel Core 2 Duo chip, and it supports Adobe Flash. It will be available in 10 and 12 inch models.

Asus announced plans for an App Store for its tablet computers, too. Will doubt developers will flock to build apps for this thing.