Stupid Criminals - Jewell thieves let down by planning as getaway car runs out of fuel
Mr. Ed - creepy 'Horseboy' photo on Scottish road becomes latest Google Street View mystery
Hic! - trapped drunk driver opens another beer as awaits rescue

On this day in history: June 28, 1997 - Mike Tyson is disqualified from a championship boxing bout after biting off a large portion of Evander Holyfield's ear. Tyson is later banned from boxing and fined $3 million for the incident.

Born on this day in history: June 28, 963 John Cusack (1966 - ) Actor. Born in Evanston, Illinois, on June 28, 1966. The fourth of five children, including actress Joan Cusack. John joined the Piven Theatre Workshop at the age of 8 and had become one of Chicago's busiest commercial voiceover actors by the age of 12.

Scripture of the Day: The Lord is not slow in keeping his promise, as some understand slowness. He is patient with you, not wanting anyone to perish, but everyone to come to repentance. — 2 Peter 3:9

Video of the Day: Will It Blend? - iPHone 4 - submitted by Chris


Imagine my surprise when I encountered this scene t Walmart while journeying to my office this morning! Click to enlarge.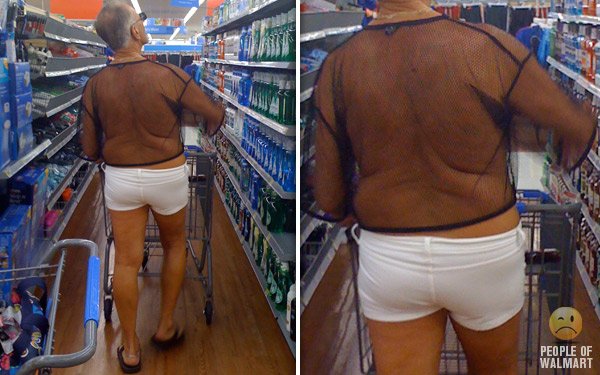 Technology News
Twitter hacker gets slap on wrist
One Droid X killer feature the iPhone 4 lacks
Apple criticized by left-handed org over iPhone 4

Droid X
Laura and I have been using iPhone 3G units for 18 months. She has complained littleother than the lack of multitasking and lack of flash support. Laura is not, by nature, a complainer. I am. I shall not belabor the issue here. Friday, reader Chris noted my interest in the upcoming Motorola Droid X and alerted me that Best Buy is taking pre-orders for the phone. Following extensive research, I determined that this is the phone I crave/need, and I called the local Best Buy to pre-order two Droid X units. The salesperson with whom I spoke was surprised that I knew of the pre-order that Best Buy would be implementing on the Droid X. He said the store had not actually begun taking pre-orders and took instead a pre-pre-order for two Droid X units. The Droid X is expected to ship on July 15. I am ecstatic. Excitedly, I removed all Apple software from my HP notebook last evening and removed all photographs and music from my iPhone—as well as all 3rd-party applications—withe the sole exception of the Sirius app. I use this daily when riding our Reebok recumbent cycle. I shall remove all the Apple software from Hal today. A dark cloud which has been hovering overhead is abating. Happy days shall soon return!

Droid X main features:

* Processor: 1GHz Texas Instruments OMAP3630 processor (45-nanometer)
* Memory: 512MB
* Graphics chip: Imagination Technologies PowerVR SGX530
* Mobile Wi-Fi hot spot: TI Mobile Wireless LAN: WiLink 6.0
* Band/Modes: CDMA 800/1900, EV-DO Rev. A
* Storage: 8GB onboard, 16GB microSD preinstalled, total memory expandable up to 40 GB
* Operating system: Android 2.1
* Display: 4.3-inch WVGA (854 x 480), WVGA display houses 400,000 pixels
* Camera: 8.0 megapixel, Auto Focus, Dual LED Flash
* Browser: Webkit HTML5-based browser; Adobe Flash 10.1 after update, pinch-to-zoom
* Video: 720p HD Capture, HD Playback via HDMI or DLNA, H.263, H.264, MPEG4, WMA v10
* Playback: 30 frames per second encode and decode
* Talk and standby time (specified): Talk time 480 minutes, standby time 220 hours
* Connectivity: Bluetooth Version 2.1+EDR, USB 2.0 HS, OTA, HDMI, DLNA
* Location services: aGPS (assisted), sGPS (stand-alone), Google Maps
* Battery: 1540 mAh
* Dimensions:: 65.50 (x) 127.50(y) 9.90(z) mm, 2.6 (x) x 5.0 (y) x 0.4 (z) inches
* Price, availability: $199 after a $100 rebate; on sale July 15