Going to Pot - marijuana dispensaries resist L.A. crackdown
Book 'im Dano! - budget crisis leaves Los Angeles' $74 million iail empty
Pump Down the Volume! - man arrested for loud music after being told to turn it down

On this day in history: June 21, 1982 - Using an innovative Jodie Foster defense, John Hinckley is found not guilty by reason of insanity for the attempted assassination of President Ronald Reagan. Nobody is impressed by this verdict.

Born on this day in history: June 21, 1982 - Prince William (1982 - ) The eldest son of Diana, Princess of Wales, and Charles, Prince of Wales, His Royal Highness Prince William of Wales is second in line to the throne of England.

Scripture of the Day: He who dwells in the shelter of the Most High will rest in the shadow of the Almighty. - Psalm 91:1

Video of the Day: Surprised Kitty - submitted by Darin


Imagine my surprise when I encountered this scene at Walmart while journeying to my office this morning! Click to enlarge.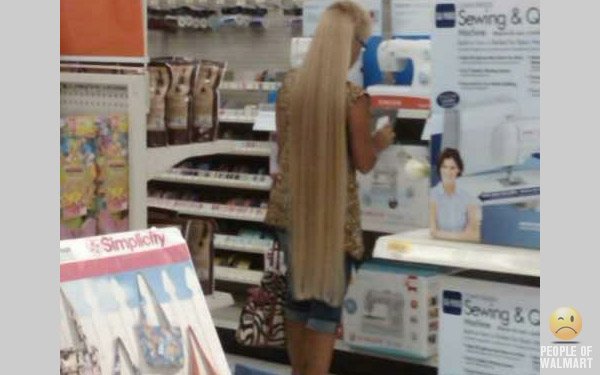 Technology News
Update: Intuit's services affected by second outage
Googling from the command line with GoogleCL
Apple quietly adds anti-malware to Snow Leopard update