Bad Apple Apple's worst security breach: 114,000 iPad owners exposed
Let's Go Surfin' - Chinese Internet addicts stage mutiny at boot camp
The Fats of Life - US woman aims to become world's heaviest

On this day in history: June 10, 1692 - Bridget Bishop is hanged at Gallows Hill near Salem, Massachusetts after having been convicted of "certaine Detestable Arts called Witchcraft & Sorceries." Bishop is just the first casualty of what will come to be known as the Salem Witch Trials.

Born on this day in history: June 10, 1922 - Judy Garland (1922 - 1969) Born Frances Gumm in Grand Rapids, MN, actress and singer Judy Garland was a child star in The Wizard of Oz, but career demands and drug problems caused difficulties. Concerts and occasional films continued with public success, but her private life was full of overwhelming difficulties, and she died from an apparent overdose of sleeping pills.

Scripture of the Day: Bear with each other and forgive whatever grievances you may have against one another. Forgive as the Lord forgave you. - Colossians 3:13

Video of the Day: Indian spiderman in Karnataka - submitted by Amber


Imagine my surprise when I encountered this scene at Walmart while journeying to my office this morning! Click to enlarge.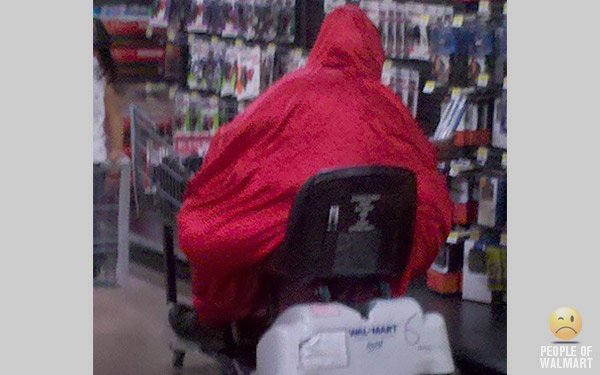 Technology News
Analyst challenges Apple's iPhone 4 "retina display" claims
Bing adds Facebook search results
Judge limits DHS laptop border searches
NASA wants to send your face into space

Laura accidentally left her iPhone on her desk yesterday when she left work and journeyed home. I did not wish her to make the trek this morning without means of communication, should she encounter the need. I insisted that she take my iPhone with her. She did. Although I greatly detest the device, I find that being without it is unexpectedly abhorrent. I must find an alternate methodology of tuning the acoustic Fender guitar I keep at my office: I generally rely upon the guitar-tuning app on my iPhone.