Here's the Beef - Australian café claims world's biggest burger
Law of the Land - police chief parks in handicapped zone, tickets himself
A Room with a View - New York hotel room costs $35,000 a night

On this day in history: June 9, 1980 - In the midst of a cocaine binge, comedian Richard Pryor attempts suicide by dousing himself with rum and setting it ablaze. The self-immolation attempt goes haywire when the flaming man leaps from his apartment window and runs down the street, screaming in agony. Pryor barely survives the incident, and only after six weeks of intensive care and three skin graft surgeries.

Born on this day in history: June 9, 1963 - Johnny Depp (1963 - ) Born in Owensboro, KY, and raised in FL, actor and director Johnny Depp left school at 17 to play in garage bands. He gained teen idol status on TV's "21 Jump Street" and today has carved a niche for himself as a serious, somewhat dark, idiosyncratic performer, consistently selecting roles that surprise critics and audiences alike.

Scripture of the Day: Jesus said, "Wide is the gate and broad is the road that leads to destruction, and many enter through it. But small is the gate and narrow the road that leads to life, and only a few find it." — Matthew 7:13-14

Video of the Day: Apple iPhone 4G - Steve Jobs demo fail - submitted by Cap'n Jack


Imagine my surprise when I encountered this scene at Walmart while journeying to my office this morning! Click to enlarge.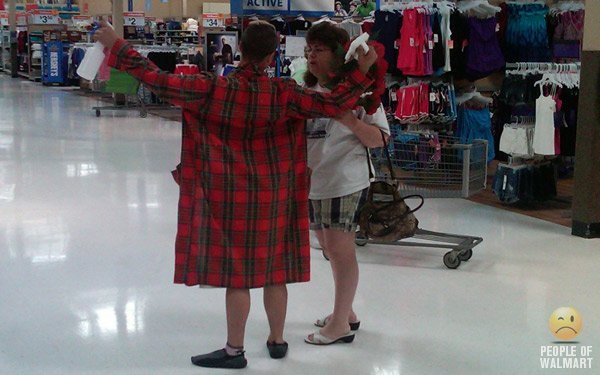 Technology News
Microsoft releases ten patches, three critical
DirecTV posts workaround for unresponsive DVRs
Apple's Safari 4.1, 5.0 fix 47 vulnerabilities