Lock Up When You leave - police guard Tadley HSBC bank's door left open
No Kids Allowed - ex-Scientologists claim forced abortoins
Going to Pot - Union Square may need to weed the weed

On this day in history: June 15, 1922 - The Supreme Court rules in US v. Alvarez-Machain that it is permissible for America to abduct suspects in foreign countries and smuggle them into the United States for trial, without extradition approval from those other countries.

Born on this day in history: June 15, 1973 - Neil Patrick Harri ( 1973 - ) Actor Neil Patrick Harris entered the spotlight as a pre-teen prodigy on TV's "Doogie Howser, M.D." in 1989. He next wowed fans as a successful Broadway star, then returned to television in the 2005 sitcom, "How I Met Your Mother." In 2008, he starred as the aspiring super-villain in the Internet phenomenon, "Dr. Horrible's Sing-Along-Blog."

Scripture of the Day: The father of a righteous man has great joy; he who has a wise son delights in him. — Proverbs 23:24

Video of the Day: BP Spills Coffee - submitted by Frank


Imagine my surprise when I encountered this scene at Walmart while journeying to my office this morning! Click to enlarge.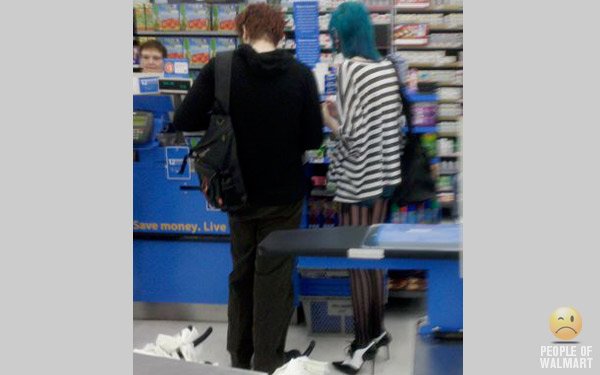 Technology News
AT&T blames hackers for iPad breach
Facebook CEO disses iPhone, removes post
Hackers were right to disclose AT&T-iPad hole