Slimed - Tori Spelling talks to Farrah Fawcett's ghost
Send in the Clowns - UK circus offers free therapy for people with coulrophobia
Messin' with Sasquatch - Virginia man says he's on brink of major breakthrough in search for Bigfoot

On this day in history: June 18, 1959 - Based on his erratic behavior, the Governor of Louisiana, Earl K. Long, is committed to a state mental hospital. Long responds by arranging for the hospital's director to be fired, and the new director proclaims him perfectly sane. (It is no secret that the man was completely nuts.)

Born on this day in history: June 18, 1942 - Paul McCartney (1942 - ) Born in Liverpool, England, musician, songwriter and composer Paul McCartney found fame as one of the "Fab Four" Beatles. After the group's 1970 breakup, he performed solo and with his own bands. In 1978, he was declared the most successful composer of all time, playing his 3000th concert in St Petersburg in 2004. McCartney was knighted in 1997.

Scripture of the Day: Fathers, do not exasperate your children, instead, bring them up in the training and instruction of the Lord. — Ephesians 6:4

Video of the Day: Cutest Kitty Ever - submitted by Amber


Imagine my surprise when I encountered this scene at Walmart while journeying to my office this morning! Click to enlarge.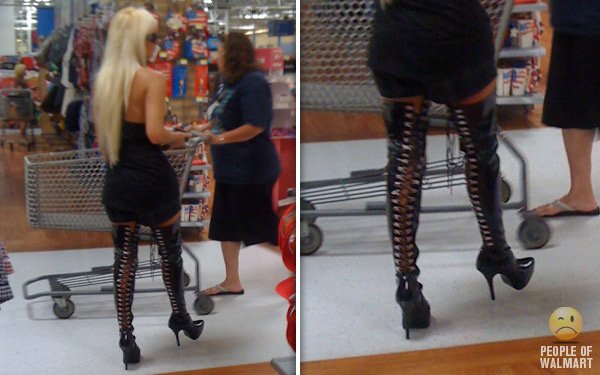 Technology News
Apple is hackers' new bulls-eye
Hands-on with YouTube video editing
Verizon confirms, previews Droid X on Web site

Birthday/Anniversary
Next Friday is my birthday and Laura's and my anniversary.

Moments ago, a wonderful package arrived from Omaha Steaks—sent by Chris!

Thank you, Chris!

Needless to say, this will greatly simplify meal planning for our anniversary dinner!