Surf's Down - Australia becomes third country to officially investigate Google over Street View camera cars
Repo Man - man's plan to repossess lawnmower goes all wrong
Star Power - backstage demands of divas mind-boggling

On this day in history: June 7, 1982 - In an effort to defray its $500,000 annual upkeep costs, Priscilla Presley opens Graceland to the public only five years after Elvis died in an upstairs bathroom. The bathroom is kept off-limits to tourists.

Born on this day in history: June 7, 1958 - Prince (1958 - ) Named after the jazz band Prince Roger Trio, Minneapolis, Minnesota, native Prince became a professional musician in his teens. The singer released his first album in 1978 and, since his debut, has won seven Grammys, a Golden Globe, and an Academy Award. In 2004, he was inducted into the Rock and Roll Hall of Fame for his contributions to music.

Scripture of the Day: Before the mountains were born or you brought forth the earth and the world, from everlasting to everlasting you are God. For a thousand years in your sight are like a day that has just gone by, or like a watch in the night. — Psalm 90:2, 4

Video of the Day: World's Largest Catfish - submitted by Cap'n Jack


Imagine my surprise when I encountered this scene at Walmart while journeying to my office this morning! Click to enlarge.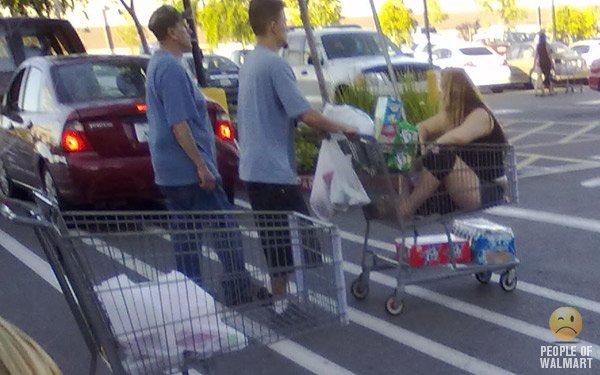 Technology News
Report: Microsoft Could Buy AOL
Microsoft issues Silverlight fix
Beta of Windows 7 update due in July
Mom finds her kidnapped kids via Facebook