Emergency - drunk man called 911 multiple times to complain his mother took his beer away
Drive My Car - 13-year-old girl charged with careless driving after crashing dad's SUV during grocery-store run
Somebody's Watching You - city dumps dispatcher for Facebook "confession"

On this day in history: June 2, 1793 - Jean-Paul Marat recites names of 29 people to the French Assembly, virtually all of whom will be guillotined. Over the next year 17,000 will be executed in the Reign of Terror.

Born on this day in history: June 2, 1972 - Wayne Brady (1972 - )Born in Orlando, FL, comedian-actor Wayne Brady started at local clubs and Disney World and moved to Los Angeles in 1996. His break was on "Whose Line Is It Anyway?" ABC's version of the British improv show. Brady went on to star in his own variety and daytime talk shows.

Scripture of the Day: Christ was sacrificed once to take away the sins of many people; and he will appear a second time, not to bear sin, but to bring salvation to those who are waiting for him. - Hebrews 9:28

Video of the Day: The Product Tester: Mighty Mendit


Imagine my surprise when I encountered this scene at Walmart while journeying to my office this morning! Click to enlarge.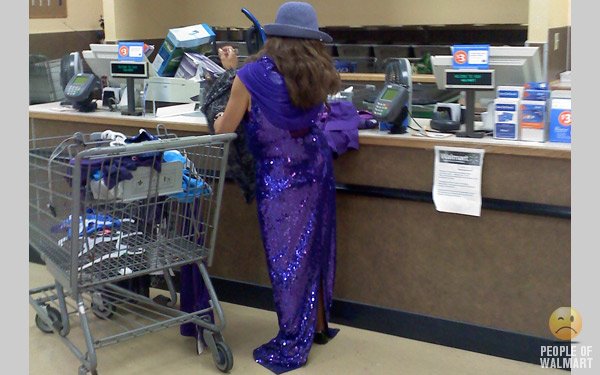 Technology News
How fast is your broadband? FCC bets you don't know
Facebook "Like" button draws privacy scrutiny
Google's Android favored for phones, tablets