Hold the Mayo - 74-year-old Boise woman arrested on suspicion of damaging library books with condiments
Unlicensed to Drive - 14-year-old boy steals school bus, drives to mall
Animal Kingdom - pet dog can climb trees

On this day in history: June 16, 1948 - In the first skyjacking of a commercial plane, three armed men storm the cockpit of the Miss Macao, a passenger seaplane operated by Cathay Pacific airline. When the pilot refuses to turn over the controls, he is shot dead and the plane crashes into the ocean. The only survivor among the 27 people on board is the leader of the terrorists.

Born on this day in history: June 16, 1971 - Tupac Shakur (1971 - 1996) Born in New York, Tupac Shakur got his start after his poetry teacher organized a concert featuring his rap group. The performance eventually led to a record deal. Shakur's album All Eyez on Me is one of the highest-selling rap albums of all time and, even after his death in 1996, continues to be one of the best-selling artists in the world.

Scripture of the Day: As a father has compassion on his children, so the Lord has compassion on those who fear him. — Psalm 103:13

Video of the Day: Cutest Surprised Kitty Ever - submitted by Cindy


Imagine my surprise when I encountered this scene at Walmart while journeying to my office this morning! Click to enlarge.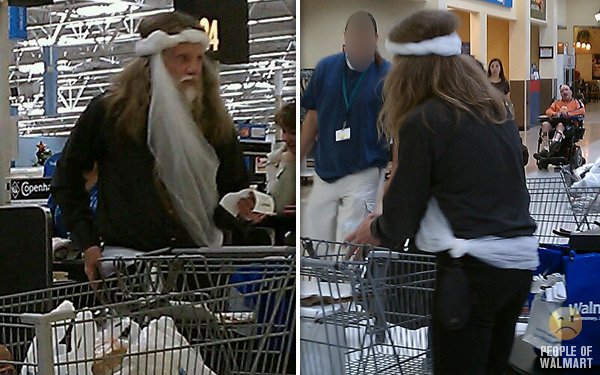 Technology News
Mac OS X 10.6.4 update fixes 24 vulnerabilities
Microsoft's revamped Hotmail begins rollout
Motorola launching new Droid 2 on June 23
Microsoft Office 2010: Six key features you should know
Hacker in AT&T-iPad security case arrested on drug charges