Missing in Action - 11 of 17 AWOL Afghans Found—on Facebook
Role Models - parent brawl breaks out during kindergarten graduation
Bad Day - Wake County man hit by lightning—then mauled by a bear

On this day in history: June 25, 1876 - During the Battle of Little Big Horn, General George Armstrong Custer witnesses a large group of Indians fleeing their village, and decides to press his advantage. The cavalry officer shouts, "We've caught them napping, boys!" Then he splits his force of 210 men into three groups, in order to slaughter as many of the retreating noncombatants as possible. Which is right about the time Sitting Bull and Crazy Horse sweep in and kill the white men. Two days later, Custer's body is found amidst a cluster of 42 other corpses.

Born on this day in history: June 25, 1945 - Carly Simon (1945 -) Born in New York City, singer-songwriter Carly Simon's first hit single was "You're So Vain" in 1972. She has published a series of children's books and won an Oscar and a Grammy for "Let the River Run," written for the movie Working Girl. Simon was inducted into the Songwriters Hall of Fame in 1994 for her contributions to music.

Scripture of the Day: "Can anyone hide in secret places so that I cannot see them?" declares the Lord. "Do not I fill heaven and earth?" declares the Lord. - Jeremiah 23:24

Video of the Day: Motorola Droid X


Imagine my surprise when I encountered this scene at Walmart while journeying to my office this morning! Click to enlarge.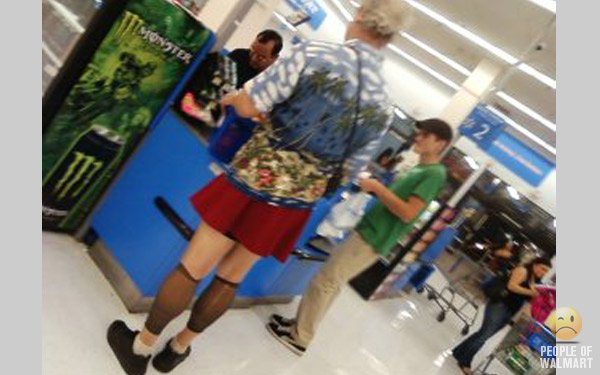 Technology News
Apple iPhone 4 antenna problems confirmed via tests
Apple responds to iPhone 4 "death grip" reports
iPhone 4 vs. Droid X vs. EVO 4G: carriers go to war

Anniversary
Today, Laura and I celebrate our tenth anniversary (and my birthday!). This evening, we shall enjoy chilled, poached shrimp, spicy cocktail sauce, and champagne. Tomorrow, we shall enjoy grilled top sirloin steaks and twice-stuffed potatoes (from Omaha Steaks, sent—along with an excellent assortment of other delicacies—by Chris!) and grilled prawns.

I sent this bouquet to Laura at her work. Because our cats delight in attacking flora, she must leave it on her desk at Sierra Nevada. Were she to bring the bouquet home, the cats would make quick work of it!