What Is Your Emergency?
- Tracy, CA residents now must pay fee for 9-1-1 calls
Jaws of Death
- terror as mall shark tank cracks
Hmmm
- GM to kill Hummer as sales fall through
On this day in history:
February 25, 1932 - Austrian Adolf Hitler granted German citizenship, to meet a "minor" technical requirement in order to run for president.
Born on this day in history:
February 25, 1943 - George Harrison (1943 - 2001)
Born in Liverpool, England, musician George Harrison played lead guitar for the Beatles. After the group's break-up he made solo albums, including "All Things Must Pass" (1970). He also performed with other artists such as The Traveling Wilburys. He produced several films as well, such as
Monty Python's Life of Brian
(1979).
Scripture of the Day:
Love the Lord your God with all your heart and with all your soul and with all your mind. This is the first and greatest commandment. And the second is like it: Love your neighbor as yourself. - Matthew 22:37-39
Video of the Day:
Parking WIN - submitted by Darin

Imagine my surprise when I encountered this scene while passing through Walmart on the way to my office this morning! Click to enlarge.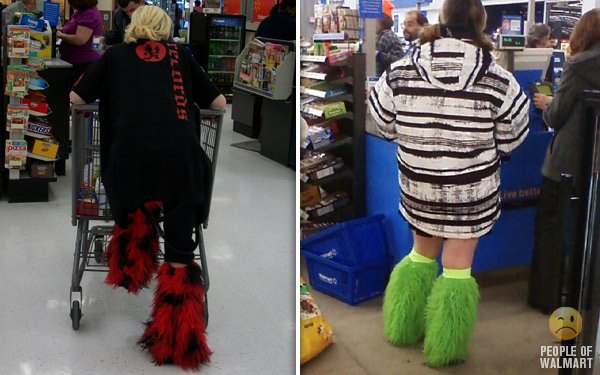 Technology News
Google to start indexing Facebook pages
Bloom Energy announces "Bloom Box" fuel cells
With legal nod, Microsoft ambushes Waledac botnet
Teen gets 15 years for Facebook blackmail
Twitter hit with second phishing attack this week
New Windows software turns one computer into many

What a Beautiful Day this Promises to Be!
The sun is shining brightly, the sky is blue and clear, there is no wind, and the birds are singing! It is difficult to imagine this day is so wonderfully restorative when considering loathsome the weather has been of late, and this difficulty is compounded by the forecasts that currently call for rainstorms for the next four days! I shall enjoy this beautiful day while it lasts, and tomorrow I shall recall it with great fondness, as I huddle indoors and watch torrents of rain fall outside!