Armed and Dangerous - Miami-Dade trooper accused of writing hundreds of take tickets
Say, "Cheese"! - tourist lost on frozen sea saved by Web cam viewer
Somebody's Watching You - police want backdoor to Web users' private data

On this day in history: February 4, 1974 - Patty Hearst kidnapped.

Born on this day in history: February 4, 1913 - Rosa Parks (1913 - 2005) Born in Tuskegee, Alabama, civil rights advocate Rosa Parks was a community activist best known for refusing to give up her seat on a segregated bus in Montgomery, which resulted in the famous bus boycott led by Martin Luther King Jr. (1955-6). Parks is honored as the "mother" of the civil rights movement.

Scripture of the Day: I love you, O Lord, my strength. The Lord is my rock, my fortress and my deliverer; my God is my rock, in whom I take refuge. He is my shield and the
horn of my salvation, my stronghold. - Psalm 18:1-2

Video of the Day: Puppy vs. Cat - submitted by Danica


Imagine my surprise when I encountered this scene while passing though Walmart on the way to my office this morning! Click to enlarge.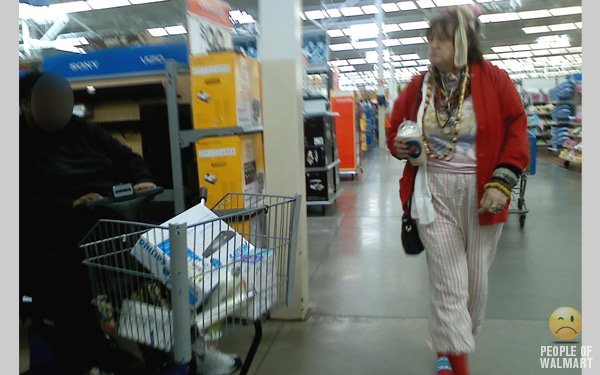 Technology News
Google, NSA may team up to investigate attacks
Microsoft investigates new Internet Explorer flaw
Government
warns of looming cyberthreat

Dinner, Breakfast, and Laura's Journey
For dinner last evening, I peeled a large head of garlic, kept the cloves whole, and sautéed with a white onion (cut into eighths) and a dozen crimini mushrooms (cut into quarters) in extra-virgin olive oil. I seasoned with Pappy's, ground black pepper, dried parsley flakes, and cumin. I parboiled a quantity of asparagus spears for three minutes and set aside. I sliced some of the London Broil from Sunday's dinner into very thin slices and set aside. When the onions were caramelized and translucent, I tossed in the meat and asparagus. I stirred quickly for three minutes—at which time we enjoyed a delightful meal.

This morning, I diced the remaining London Broil, seasoned it with Red Monkey Mango Habanera seasoning, ground black pepper, and dried parsley flakes. I sautéed this for five minutes. I added four beaten eggs. When the eggs were cooked, I added four slices of extra-sharp cheddar cheese and folded and chopped the mixture with a spatula. I warmed some Mission flour tortillas in the microwave oven for 30 seconds and took the food to the table. At the table, we added Casa Lupe hot salsa. It was a delicious breakfast.

Laura will be departing this morning—beginning her Tucson adventure. She will drive to the Sacramento Airport and fly to Tucson, AZ, where she will be met by her daughter, Rachel. She will return next Monday. The cats and I shall cavort with great abandon during her absence!

Once again, Laura must spar for her luggage!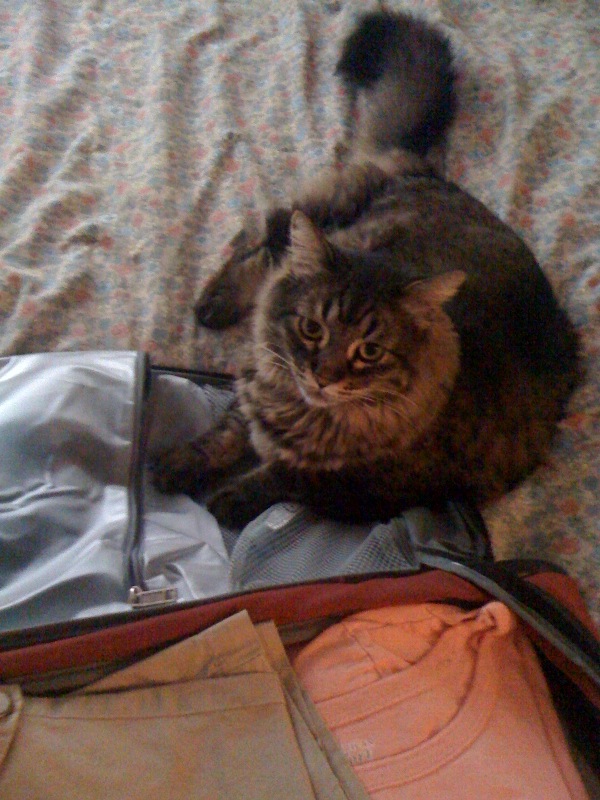 Laura boarding the plane for the Phoenix connection.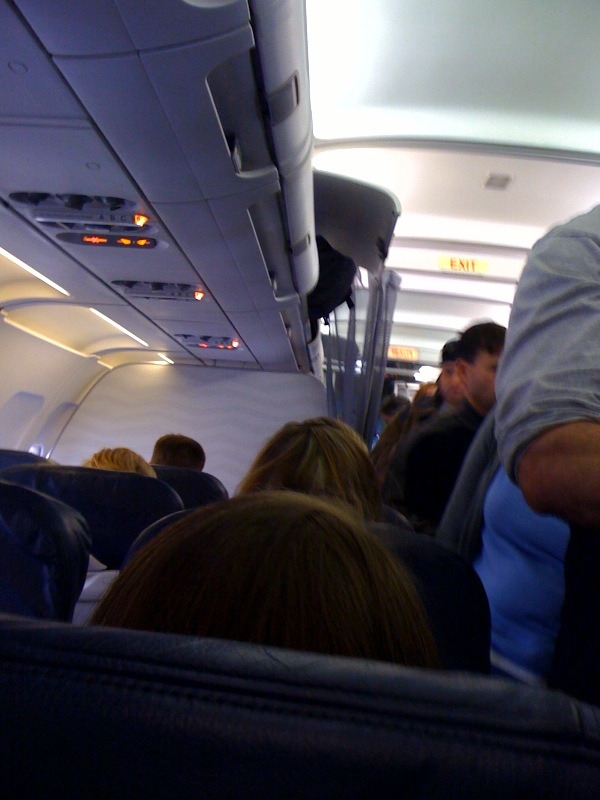 2:27 PM: Laura is at the Phoenix Roadhouse.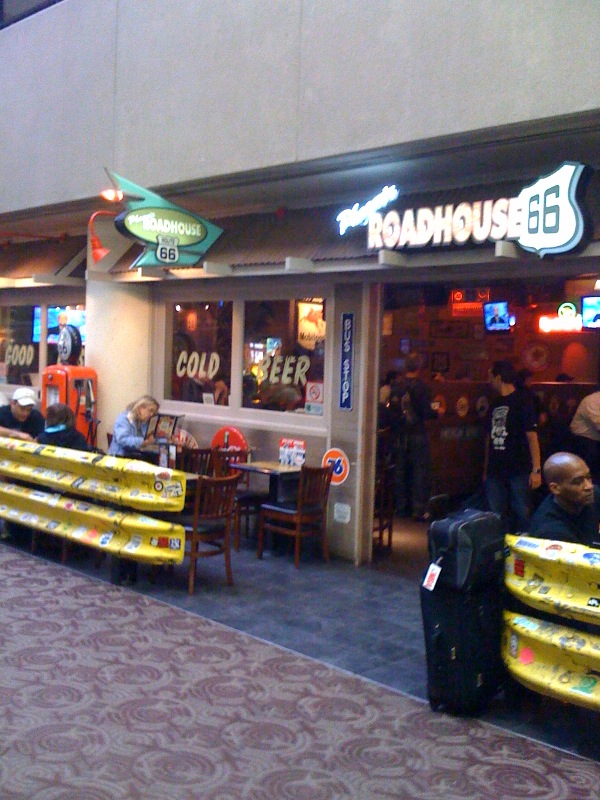 A tall spicy one after my mile-long trek from terminal A to terminal B for my connecting flight to Tucson. No kidding. Google the layout of Sky Harbor Airport--YIKES...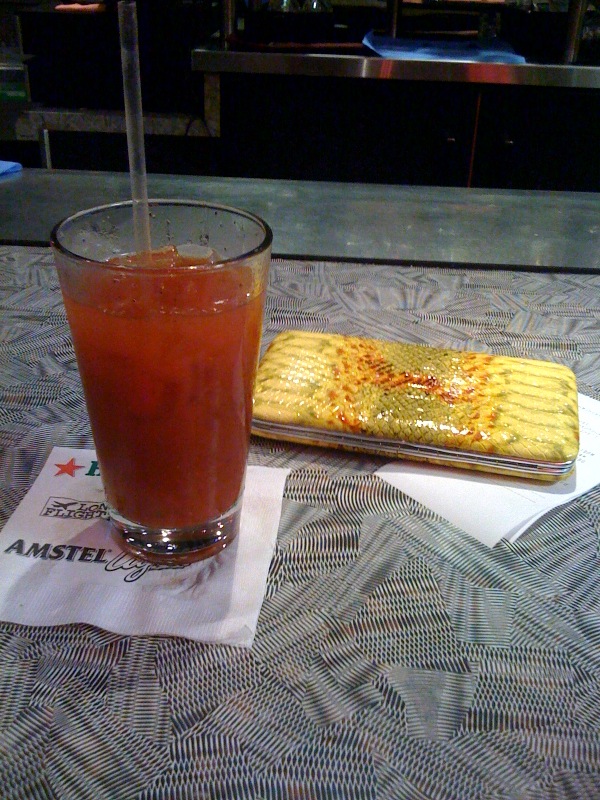 The airport bar.