To Protect and Serve - PA turnpike commissioner quits over DUIs
Victor/Victoria - cross-dresssing politician blames transvestite alter ego
Don't Try This at Home! - man smashes 29 televisions in Georgia Walmart

On this day in history: February 11, 2004 - Enron CEO Jeffrey Skilling arrested by the FBI. He is later found guilty of no less than 19 counts of conspiracy, fraud, making false statements and insider trading.

Born on this day in history: February 11, 1969 - Jennifer Aniston (1969 - ) Actress Jennifer Anniston achieved worldwide fame in her role as Rachel Green in acclaimed TV series "Friends" (1994-2004), for which she won Emmy, Golden Globe, and Screen Actors Guild awards. She also appeared in film, including the cult classic Office Space (1999) and Marley & Me (2008), which broke box office records.

Scripture of the Day: Love is patient, love is kind. It does not envy, it does not boast, it is not proud. It is not rude, it is not self-seeking, it is not easily angered,
it keeps no record of wrongs. - 1 Corinthians 13:4-5

Video of the Day: Tips and Tricks for Nexus One #4


Imagine my surprise when I encountered this scene while passing through Walmart on the way to my office this morning! Click to enlarge.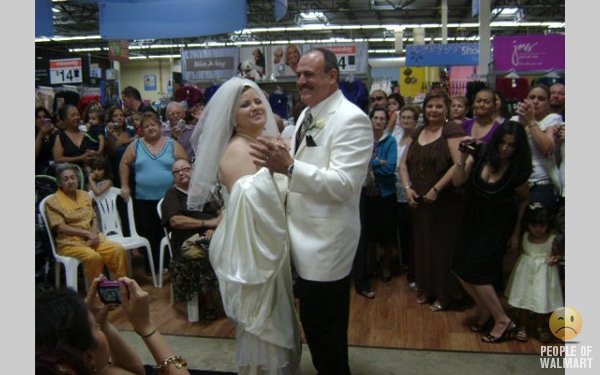 Technology News
Owen Van Natta Resigns as MySpace CEO
Feds push for tracking cell phones
Google Buzz: privacy nightmare
Firefox add-on accused of malware comes up clean
Google to test ultrafast broadband to the home

Dellbert Tech Support
I have a new camera bag arriving tomorrow. It has a spot for a notebook. I am going to pack my Dellbert notebook with me when I am away from home and office. (I have an excellent, wide-screen HP notebook at home.) The Dellbert has been loitering about the office without direction.

I put Windows 7 Professional on it yesterday. None of the devices installed. I checked Dellbert tech support, and boldly I was told that the notebook was completely incompatible with Windows 7. The site showed it was incompatible with Vista also. Since I have been running Vista on it without issue, I knew this to be a fallacy.

I downloaded the Windows XP 3Com LAN drivers and installed them without issue. Windows 7 then took control without any intervention on my part and downloaded and installed the wireless drivers, other network drivers, sound drivers, multimedia display drivers, and a host of others automatically.

Obviously, Dellbert tech support is in dire need of tech support!

(NOTE: If you need ask why I call Dell "Dellbert," you will not find this article of interest.)