Jaws of Death - teen girl fends off shark with bodyboard
Animal Kingdom - N.J. man indicted for fatally shooting pet parrot for screeching during NASCAR race
Get Ready to Rumble! - N.Y. elementary school "fight club" unovered by student's father

On this day in history: February 3, 1959 - The Day the Music Died: A small plane carrying The Big Bopper (J.P. Richardson), Buddy Holly, and Richie Valens crashes near Mason City, Iowa, while en route to a show in Fargo, North Dakota.

Born on this day in history: February 3, 1956 - Nathan Lane (1956 - ) New Jersey actor Nathan Lane made his Broadway debut in 1982's Present Laughter. After a string of stage hits, Lane earned attention for his voice work in Disney's The Lion King, then became a big-screen star with his award-winning performance in The Birdcage (1996). He was inducted into the American Theatre Hall of Fame in 2009.

Scripture of the Day: I will sing of your strength, in the morning I will sing of your love; for you are my fortress, my refuge in times of trouble. — Psalm 59:16

Video of the Day: Buddy Holly on the Arthur Murray Dance Party 12/29/57


Imagine my surprise when I encountered this scene while passing through Walmart on the way to my office this morning! Click to enlarge.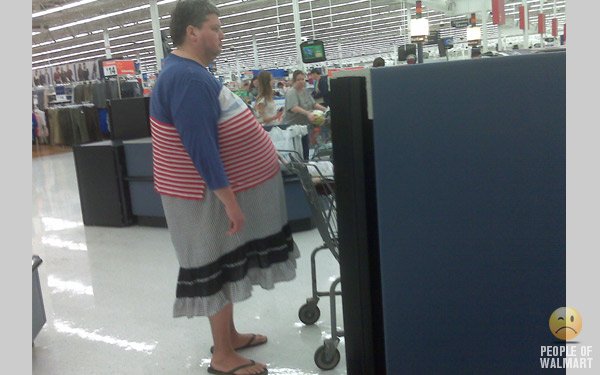 Technology News
"Nirvana Phone" treats phone as PC
Twitter reveals torrent scam details
Researcher warns of privacy risks with rogue iPhone apps