Homeland Insecurity - TSA makes 4-year-old disabled boy remove braces
Jaws of Death - 60-year-old woman punches shark in face, saves self
Just the Facts - New York Times reporter probed for plagiarism

On this day in history: February 16, 1978 - The first computer bulletin board system goes live on an S-100 motherboard and CP/M, and a Hayes 300 baud modem. Ward Christensen and Randy Seuss's Computerized Bulletin Board System still kinda runs to this day, but the Internet has taken the place that BBS's used to have.

Born on this day in history: February 16, 1959 - John McEnroe (1959 - ) Born in Wiesbaden, Germany, and raised in New York City, tennis player John McEnroe is one of the most successful players in the history of tennis. He racked up 17 Grand Slam titles, 77 career single titles and 77 doubles titles, and is known for his intense playing style and his rivalry with Swedish tennis player Bjorn Borg.

Scripture of the Day: This is the message you heard from the beginning: We should love one another. — 1 John 3:11

Video of the Day: Roy Rogers - "The Sky is Crying"


Imagine my surprise when I encountered this scene while passing through Walmart on the way to my office this morning! Click to enlarge.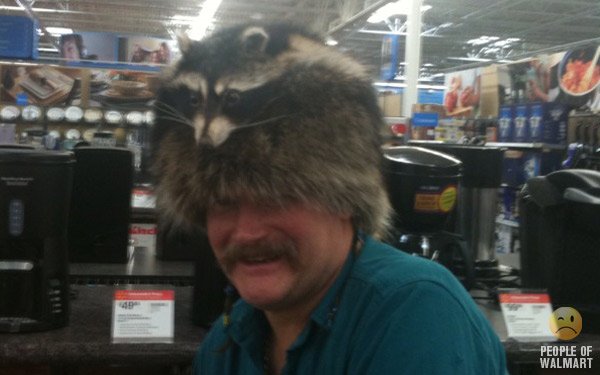 Technology News
Microsoft makes iPhone the object of its derision
HTC releases three phones, readies for Windows Phone 7
Brain control interface becomes a reality

[While I Slept]
Laura called me from Chico and told me that she was hungering for canned asparagus. I stopped at Sav-Mor Foods on my way home at day's end, and there I was unable to find canned asparagus. I drove to Safeway. Roy Rogers was performing in the parking lot in front of Safeway. I remained there—transfixed by his guitar artistry—and later journeyed home. I neglected to shop for canned asparagus while at Safeway.