Good News - police inspector cuts crime by praying
Seasick - 350 become ill on cruise ship in Caribbean
Running with the Big Dogs - Arizona Great Dane is tallest dog ever

On this day in history: February 23, 1885 - The British hangman at Exeter Gaol tries three times to hang John Lee of Devonshire, for the murder of Emma Keyse. The trap refused to open. His sentence was commuted to life, and he was eventually released.

Born on this day in history: February 23, 1965 - Michael Dell (1965 - ) Born in Houston, Texas, entrepreneur Michael Dell founded Dell Computers as a college student, with the idea of selling custom-made PCs directly to customers. The company's success made Dell, at the age of 27, the youngest CEO of a Fortune 500 company in history. As of 2009, "Forbes" estimated Dell's net worth at $12.3 billion.

Scripture of the Day: Because of his great love for us, God, who is rich in mercy, made us alive with Christ even when we were dead in our transgressions - it is by grace
you have been saved. - Ephesians 2:4-5

Video of the Day: HTC Hero Android phone controlling LEGO Mindstorms robot


Imagine my surprise when I encountered this scene at a client's office this morning! Click to enlarge.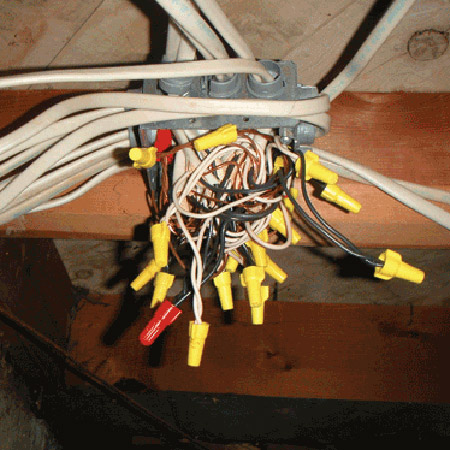 Technology News
Getting a handle on celebrity Twitter IDs
Lenovo says businesses don't want slate devices
Many ways to activate Web cams sans spyware
Are Adobe products safe?
Report: 5,000 "overtly sexual" iPhone apps purged