Late! - woman charged with making false report after she invents car-crash story to keep job
Food Fight! - four charged in altercatiion at Chuck E. Cheese vending machine
Oops! - Oprah tries to wipe birthmark off Drew Brees' face

On this day in history: February 17, 1974 - Forty-nine people trampled to death at a soccer stampede in Cairo, after crowds tear down entry barriers to the Zamalek vs Dukla game.

Born on this day in history: February 17, 1963 - Michael Jordan (1963 - ) Born in New York City, basketball star Michael Jordan joined the Chicago Bulls in 1984, and was named the National Basketball Association's Most Valuable Player five times. He holds the record for most points in an NBA play-off game (63), and scored over 50 game points 34 times. He earned his nickname, Air Jordan, for his remarkable athleticism.

Scripture of the Day: Who shall separate us from the love of Christ? Shall trouble or hardship or persecution or famine or nakedness or sword? No, in all these things we are more than conquerors through him who loved us. - Romans 8:35-37

Video of the Day: Apple iPad Commercial (parody)


Imagine my surprise when I encountered this scene while passing through Walmart on the way to my office this morning! Click to enlarge.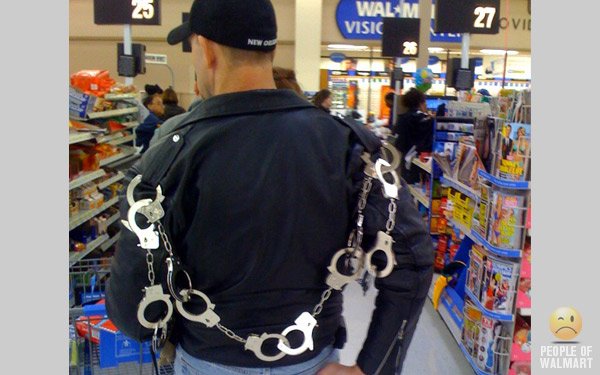 Technology News
Adobe updates Acrobat, Reader to fix PDF problem
Will 2010 be the year of mobile malware?
Facebook post from CA cop draws gun rights fire