The Mark of the Beast
- VA lawmakers block forced microchip implantation
Catch a Wave
- 12-year-old surfer signs with major surfwear company
Time Out
- 6-year-old girl handcuffed, committed for classroom behavior
On this day in history:
February 12, 1789 - Ethan Allen dies in a drunken sleigh accident while crossing the frozen Lake Champlain, reminiscing with friends and rye. Much of the circumstance remains a mystery.
Born on this day in history:
February 12, 1809 - Abraham Lincoln 1809 - 1865) Abraham Lincoln was the 16th president of the United States (1861-65), known for his eloquence as a spokesman for democracy and historically for preserving the Union during the American Civil War and bringing about the emancipation of the slaves.
Scripture of the Day:
Love does not delight in evil, but rejoices with the truth. It always protects, always trusts, always hopes, always perseveres. — 1 Corinthians 13:6-7
Video of the Day:
T-shirt War - submitted by Amber

Imagine my surprise when I encountered this wedding while passing through Walmart on the way to my office this morning! Click to enlarge.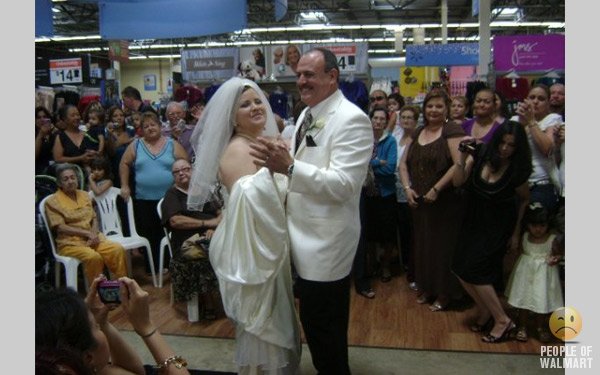 Technology News
OpenOffice.org releases version 3.2
Web searches lead to murder conviction
Japanese astronaut tweets images from space
Google tweaks Buzz privacy settings