Love Hurts - man beaten with high-heel on Waffle House Valentine's date
Stick to It - device could create real-life Spiderman
Insufficient Funds - Citigroup says Fed ordered 7-day wait on withdrawals

On this day in history: February 22, 1994 - CIA agent Aldrich Ames charged with conspiracy to commit espionage. His betrayal, starting in 1985, resulted in the executions of a good number of important undercover agents within the Soviet Union. The CIA knew without doubt there was a mole in its ranks. And though by 1989 Ames had acquired unexplainable wealth from his spying and did very little to conceal the spying, he somehow managed to evade being caught for five more years.

Born on this day in history: February 22, George Washington (1732 - 1799) Born in Westmoreland County, Virginia, George Washington was elected the first U.S. President. A natural leader, he commanded the Continental army and led American forces through the Revolution. President Washington had difficulty coping with the unruly new government and, in 1796, announced he would not run again, setting a two-term precedent.

Scripture of the Day: There is no fear in love. But perfect love drives out fear, because fear has to do with punishment. The one who fears is not made perfect in love. - 1 John 4:18

Video of the Day: Jaguar Underwater Swim


Imagine my surprise when I encountered this scene while at a client's office! Click to enlarge.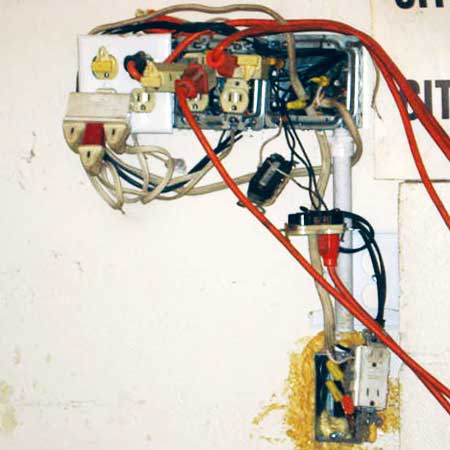 Technology News
Chinese "freelancer" wrote hack code
CA passes "Amazon Tax"
Wordpress.com outage blamed on router
Boom Box: An energy breakthrough?
Mozilla patches critical flaws