Frailty - Frailty offers a disturbing view of a dysfunctional family. The acting and photography are first-rate, and the action and suspense are excellent. The movie is at times surprising and tends to be confusing.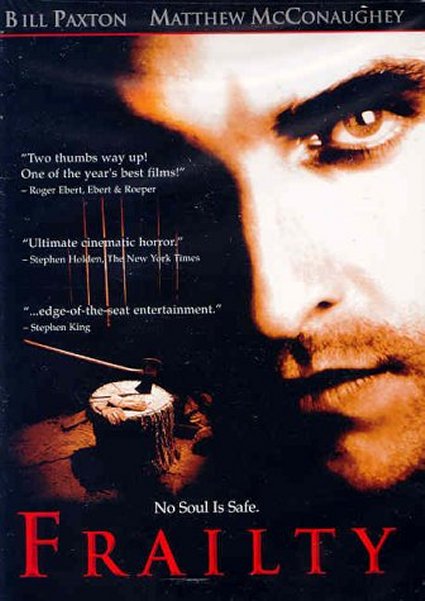 A man (Matthew McConaughey) confesses to an FBI agent (Powers Boothe) his family's story of how his religious fanatic father's (Bill Paxton) visions lead to a series of murders to destroy supposed "demons."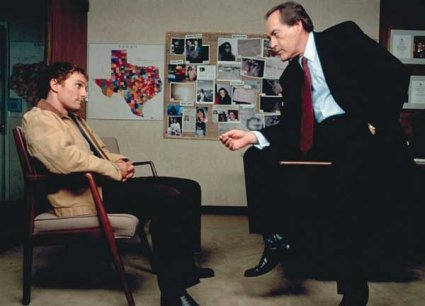 I recommend the movie—with the express caveat that viewers must be prepared to give full attention to viewing it. One must follow the action closely else one is likely to become very confused.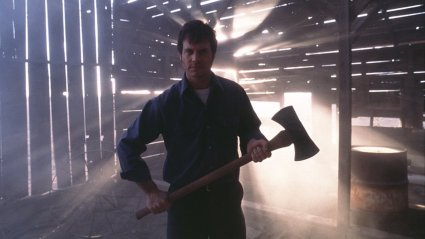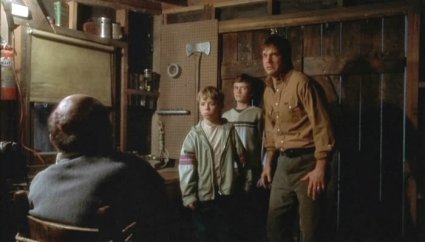 In the News - They walk among us!