Ghost Peppers - My brother sent me a package of hot peppers from his garden. He sent me a quantity of habanero peppers and ghost peppers.

The bhut jolokia, also known as naga jolokia, naga morich, bih jolokia, ghost pepper, ghost chili pepper, red naga chili, and ghost chili is an interspecific hybrid chili pepper cultivated in the Indian states of Assam, Nagaland and Manipur.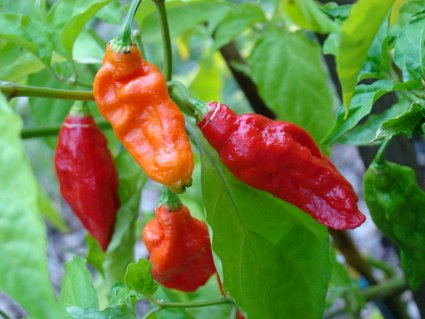 In 2007, Guinness World Records certified that the ghost pepper was the world's hottest chili pepper, 401.5 times hotter than Tabasco sauce; the ghost chili is rated at more than 1 million Scoville heat units (SHUs). Classic Tabasco sauce ranges from 2,500 to 5,000 SHUs. However, as of 2012, it was superseded by the Trinidad moruga scorpion.

I adore habanero peppers and enjoy them often. I have been eager to enjoy a ghost pepper, and one can, then, imagine my eagerness to devour one of these delightful creatures.

It was lunchtime, so I gingerly removed a ghost pepper from its bag and sliced it into several sections and tossed them upon my brat sammie.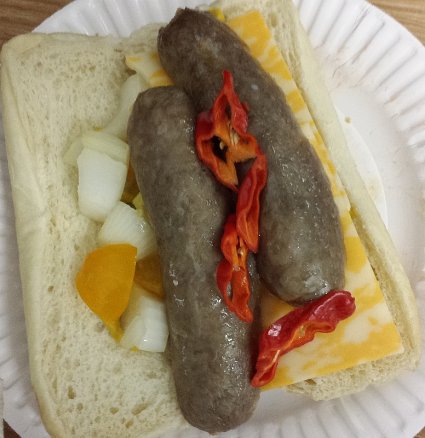 NOTHING could have prepared me for the ensuing assault upon my tongue, the palpitations, and the perspiration! These peppers are INSANE!!! They are also very tasty!!!


In the News - They walk among us!