Grilling Weather - Yesterday was perfect grilling weather! Laura put a wonderful dry rub on an excellent tri-tip.


Laura also prepared some chicken tenders with a spicy dry rub. I grilled the tri-tip over high heat on our Weber grill. When the tri-tip was nicely charred, I placed the chicken tenders and corn on the grill and turned the burners under the food to low. I maintained high heat on the opposite side.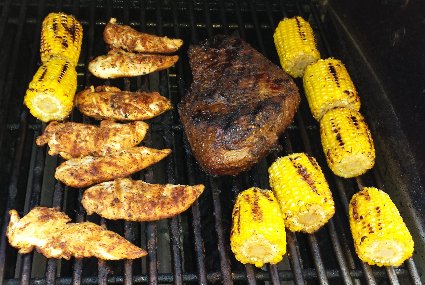 Laura kept the food moist while it grilled—spraying in each 20 minutes with a mixture of 1/4 extra-virgin olive oil and 3/4 balsamic vinegar.

I prepared a delightful salad with Italian greens, pear tomatoes, crimini mushrooms, green onions, and avocado.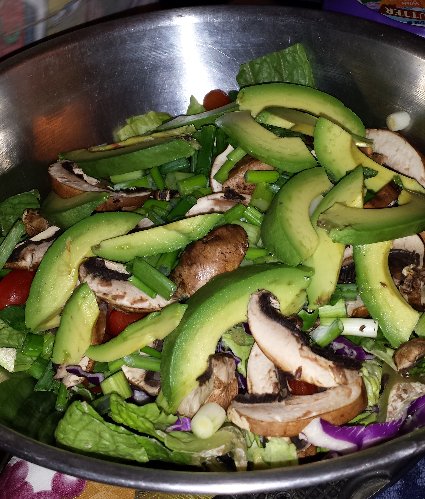 Laura brought the food inside. I let the tri-tip rest for five minutes. I sliced the tri-tip and marveled at its beauty.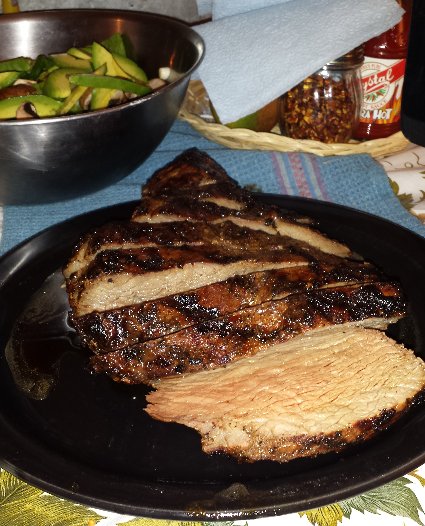 The chicken will be used for lunches throughout the week. The salad, tri-tip, and corn provided a wonderful evening meal.


The meal was so good that Laura declared a redux was in order for this evening. I offered no resistance to this suggestion!


Enjoy - Relax and enjoy these images and videos!