World Clock by Poodwaddle.com
National Dictionary Day - October 16, the birthday of Noah Webster, is National Dictionary Day.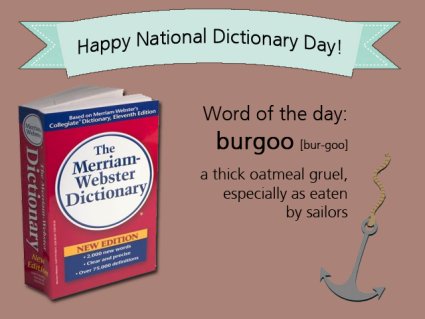 Show your appreciation for this most useful of reference books by learning some new words, learn how dictionaries came to be, and improve your dictionary skills.



Today is not a day to eschew verbosity.


Pizza - Laura made homemade pizza last evening. She advanced her pizza-making skills to the next level and produced the crust from scratch! It was delicious!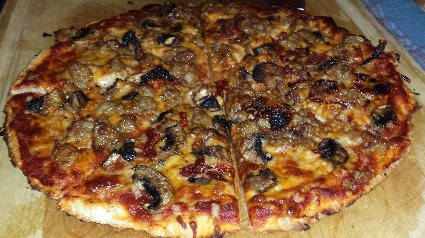 In the News - Be careful out there!