Top 10 US Cities for Car Theft - Of the 10 US cities with the highest vehicle theft rates, 8 are in Northern California!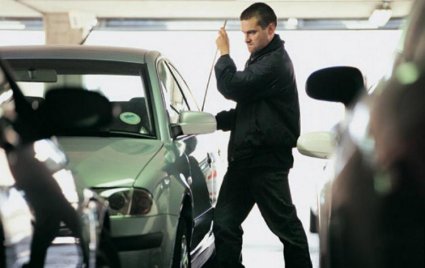 1. Modesto, CA
2. Fresno, CA
3. Bakersfield-Delano, CA
4. Stockton, CA
5. Yakima, WA
6. San Francisco/Oakland/Hayward, CA
7. San Jose-Sunnyvale-Santa Clara, CA
8. Vallejo-Fairfield, CA
9. Spokane-Spokane Valley, CA
10. Redding, CA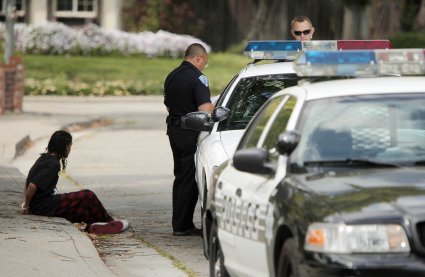 It is disturbing that eight of the 10 top cities in the nation for car theft are in Northern California. It is even more unsettling that one of them, Redding, is very near here—only 50 miles north of Corning!

The temperature shown in Mr. Nitro R/T's cabin is higher than the actual temperature (it reached a mere 111° yesterday), but I admit to feeling immediately sweaty when I gazed upon the exterior temperature probe's display!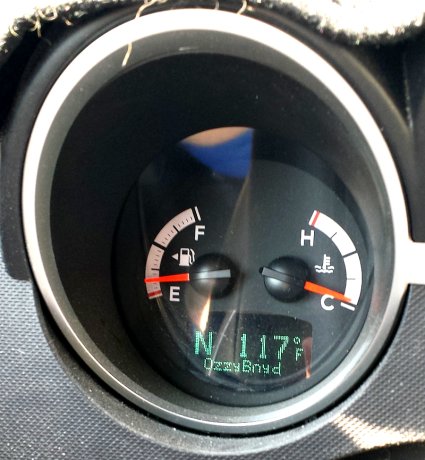 It is only 9 AM, and the temperature outside has already reached 86°! U recommend staying indoors, relaxing, and smiling!