US TV & Radio Free - I discovered this Android app this morning and immediately fell under its thrall!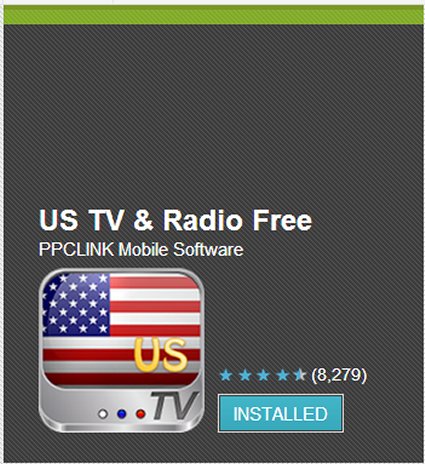 US TV allows you to watch many free United State television channels on your Android smartphone/tablet.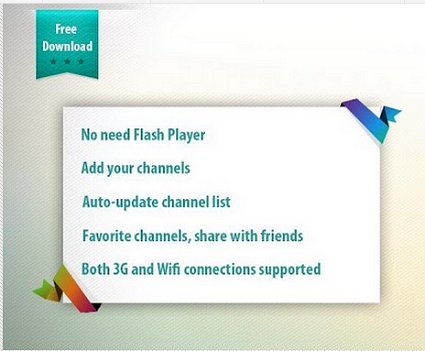 Main features are:
Support almost all popular USA television channels including: CNN US, CNN International, BBC UK, BBC News...and much more channels being updated daily. We also support famous international channels
Automatically update new channels.
Record your favorite program in real-time without any quality loss!
Support for adding user channel manually.
Manage favorite channels.
Sharing with Facebook friends.
Preview your favorite channels before watching
Does not require flash player.
Display technical information about a channel (tap on any where in the screen).
Downloadable skins.
Support device with Full HD screen resolution (HTC One, Xperia Z, Samsung Galaxy S4...)
Fixed bugs with some streaming servers.
Fully support Android TV box.
Fully Hardware Accelerated on Android 4.1 and onwards, allowing smoothest viewing experience and better battery life.

You can watch TV for hours before having to recharge.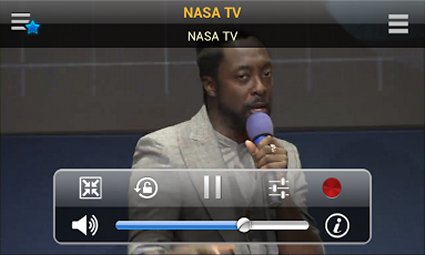 I have four Roku units and enjoy the availability of several thousand channels via my high-speed Internet connection and Roku—at home and at my office. I also have Netflix, Hulu Plus, and several other services accessible via my various Android tablets and smartphones (these services are available via Roku also, of course). There are times when it would be great to have access to USA, TNN, Spike, TruTV, A&E, etc. This app addresses this—providing free access to most broadcast and cable TV channels! I use HDMI to send the programming to my Vizio LCD HDTVs when I am situated at my office or at home. Otherwise, programming looks excellent on the HD displays of my various Android devices.

If you are an iOS user, I recommend that you smash you iPhone or iPad thoroughly and replace it with Android devices! There is no iOS version of US TV & Radio Free, and you are doomed to a life of abject unpleasantness and unhappiness so long as you allow iOS devices into your life!