Day Two with the New Nexus 7 2013 - When the original Nexus 7 was announced last year, I immediately pre-ordered one and waited impatiently for its arrival.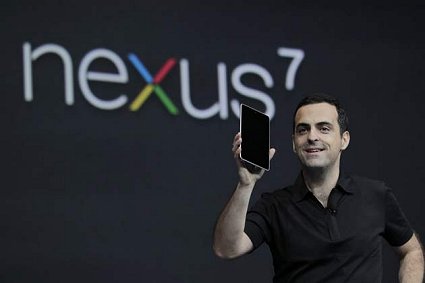 I had been an Android aficianado for some time—having owned several Android phones and tablets. At that time, Laura and I both had ASUS Transformer Prime 10" tablets and Motorola Droid X smartphones. I found myself drawn to the 7" Nexus 7, imagining that its size would be ideal for daily use. The Prime is an amazingly capable device but is too large for daily carry.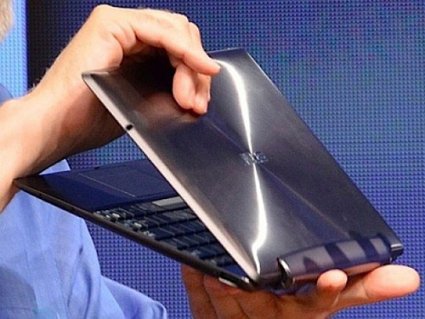 I was impressed by the quality and performance of the ASUS Transformer Prime, and since the Nexus 7 was built by ASUS, I had no reservations concerning ordering one. I quickly found that the Nexus 7 became an integral part of my daily routine. I went nowhere without it. It was my constant companion.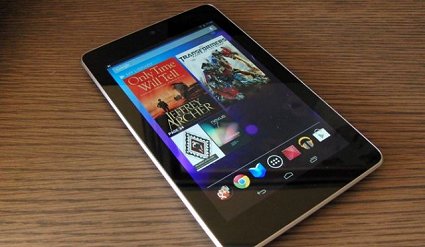 When the new Nexus 7 2013 was announced, I immediately pre-ordered one. Although the Nexus 7 2013 was scheduled to go on sale today, I was fortunate enough to have my order filled last week, and I took delivery yesterday morning. I charged the battery and set up my various accounts. Google restored all my apps with a minimum of interaction on my part. I reset my Nexus 7 2012 to factory settings and set it aside for delivery later that day to its new owner.



I will not engage in a lengthy discourse on the Nexus 7 2013. The Internet is replete with in-depth reviews of the unit. I shall speak merely of my personal experience with the device.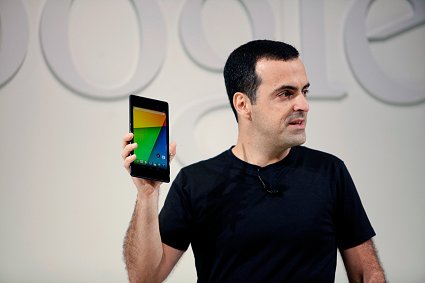 The new Nexus 7 2013 is astounding. Even that adjective insufficiently describes it! The original Nexus 7 was ground-breaking, and it quickly became the most popular tablet on the market. The new Nexus 7 2013 incorporates many additions and enhancements and maintains the same basic build elements that made the original Nexus 7 so popular.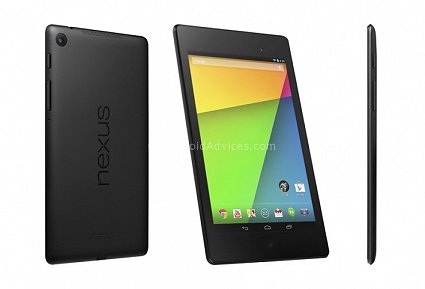 One immediately sees a great difference between the display of the two tablets. The Nexus 7 (2013) has a 1,920 x 1,200 LCD IPS panel, rated at 323 pixels per inch. The Nexus 7 2012 has a 800 x 1,280 LCD IPS display, rated at 216ppi. That is a 107ppi difference between the two devices! Numbers speak of the enhancement of the display, of course, but viewing the display is the real eye-opener! It is without question the most brilliantly impressive display to be found on any device!

Once the battery was charged and the unit was set up, I immediately opened the Netflix app and viewed a few minutes of several movies. WOW! That says it all! The display cannot be described. It must be seen!

The Nexus 7 2013 has a quad-core Snapdragon S4 Pro CPU, clocked at 1.5GHz. The Nexus 7 2012 has a quad-core NVIDIA Tegra 3 processor, clocked at 1.2GHz. The overall performance difference is very impressive. Apps open and close with blinding speed, and there is absolutely no discernible lag to be seen in any operation or game-play! For example, selecting and adding movies to my Instant Queue with Netflix was accomplished so quickly that at first I did not think they were actually being added.

The new Nexus 7 2013 has a 5MP rear-facing camera. The Nexus 7 2012 has no rear-facing camera. Both units have a 1.2MP front-facing camera.

The 2013 model doubles the RAM to 2GB. This—coupled with the much speedier CPU—greatly enhances operation efficiency and overall performance.

The new Nexus 7 has stereo speakers. The original Nexus 7 has only one speaker. The new Nexus 7 has stunning sound. The new virtual surround sound actually had me looking over my shoulder at times while playing a movie!

Android 4.3 adds some enhancements to the previous version (4.2.2), and if one has a Nexus 7 2012, I strongly recommend updating to Android 4.3. A significant performance improvement will be realized by doing so.


Time to Frolic! - It is now time to frolic!